Just when I think I have partaken of every available brunch location in Rochester, Orbs raises it's hand. It did not occur to me that a spot known for meatballs would have a brunch menu, but boy was I wrong.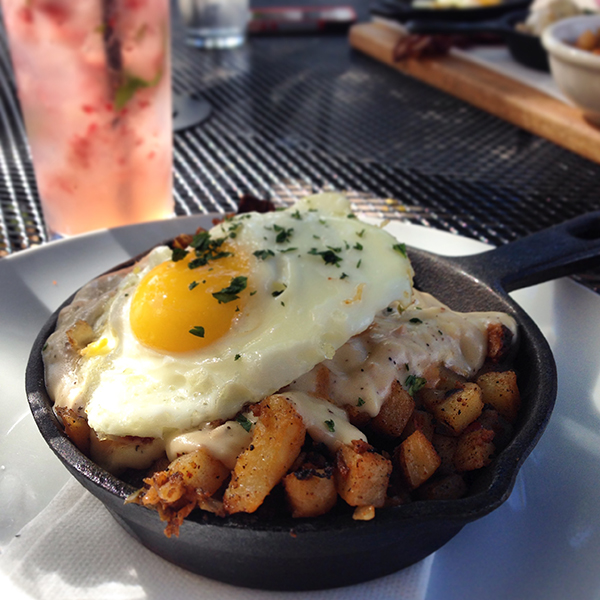 Indeed, they have brunch stand-bys like french toast and eggs benedict. But where they shine are the dishes that feature meatballs. Like the Home Skillet that comes with a sausage meatball, chorizo hash, ricotta, fried egg and duck fat gravy. Oh goodness.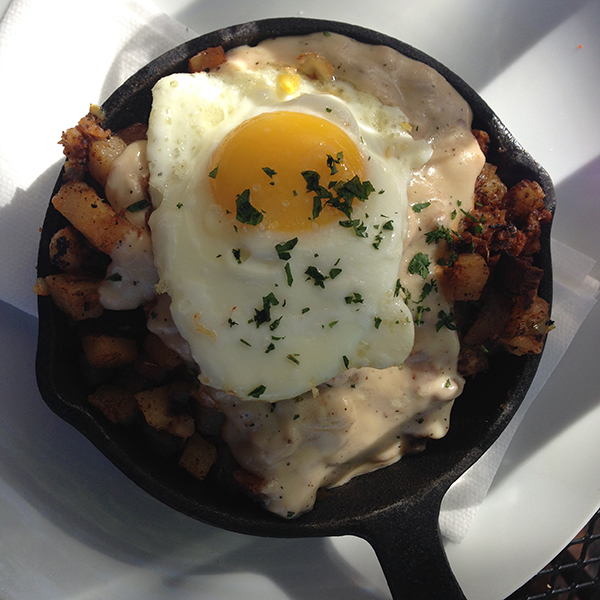 AND it all comes out in wee cast iron pans! Even better! We will definitely be back to try other items on the menu.