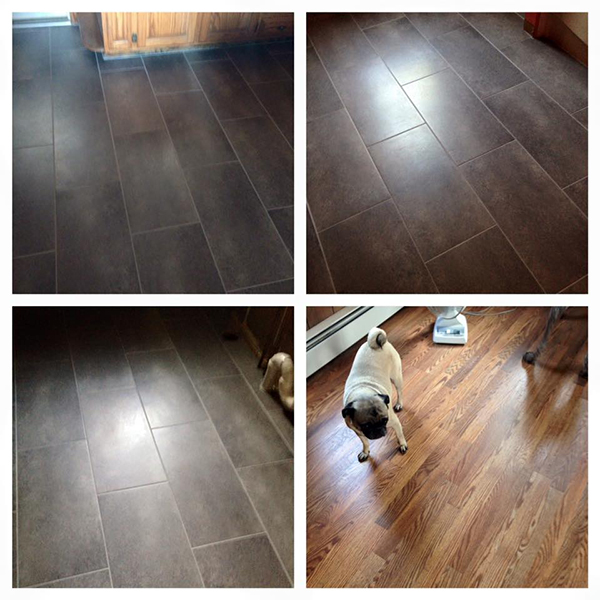 Aaron and I are laboring for Labor Day. We helped my parents put down flooring in four rooms in four days. We don't mind it really. Many hands make light work and it's always fun working together.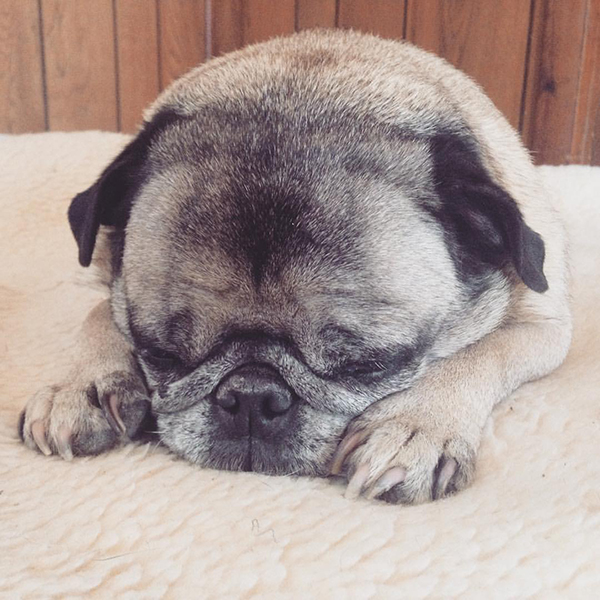 As you can imagine the pugs were a big help. Napping in just the spot where you need to work next.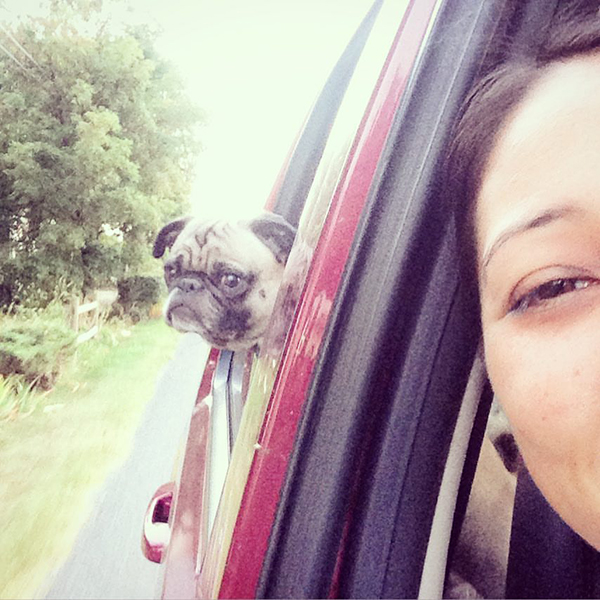 Here is Hugo riding home from the work site after putting in a long day of hovering and inspecting progress.