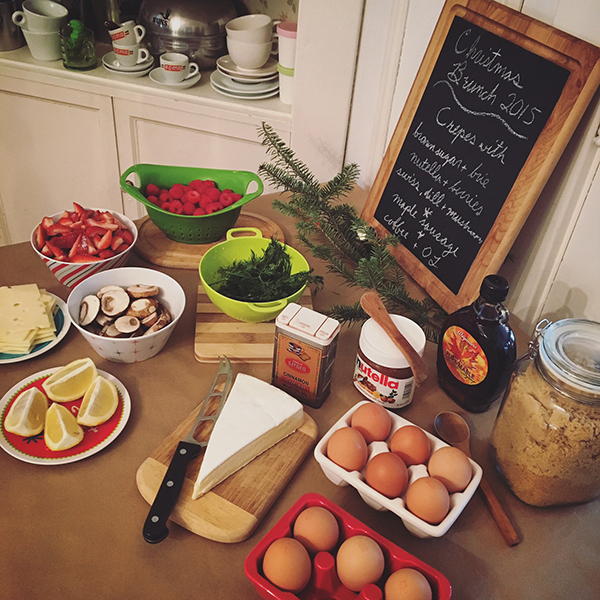 Today was our annual Christmas Brunch and I got to set up something I have always wanted to try. A crepe station!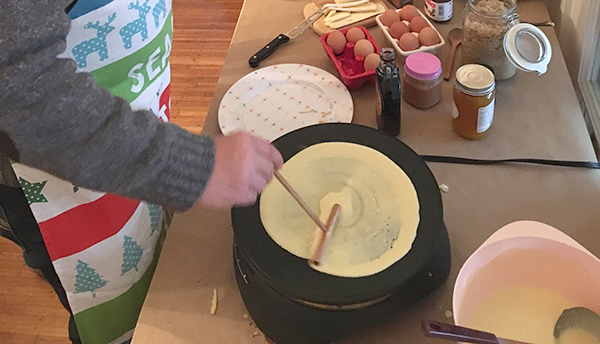 Aaron made fresh crepes on the fly right in the dining room.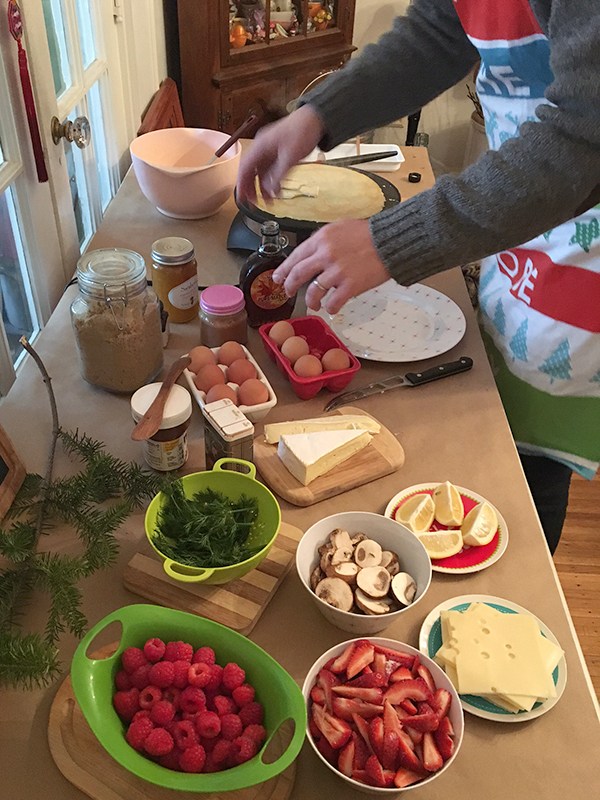 And everyone could choose what they would like in their crepe. Scrambled egg, swiss cheese, mushrooms and dill? Brie with raspberries and maple syrup? Nutella with strawberries and brown sugar?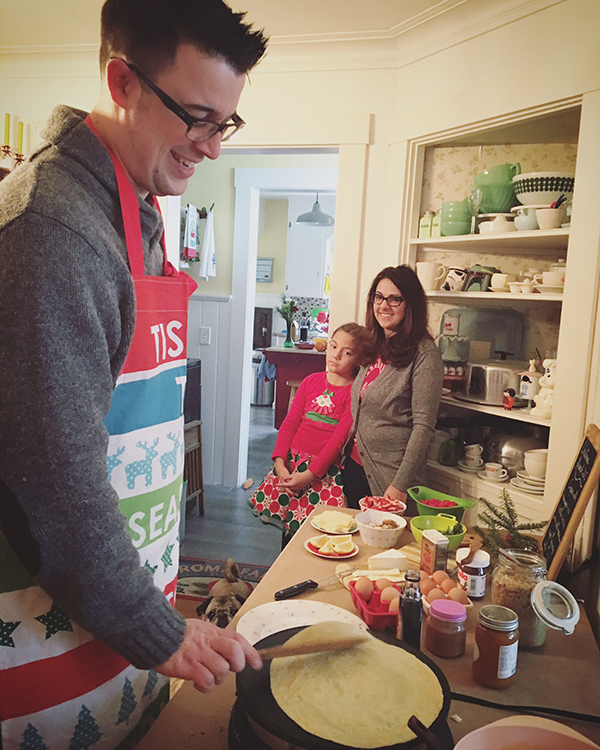 I think it was a hit!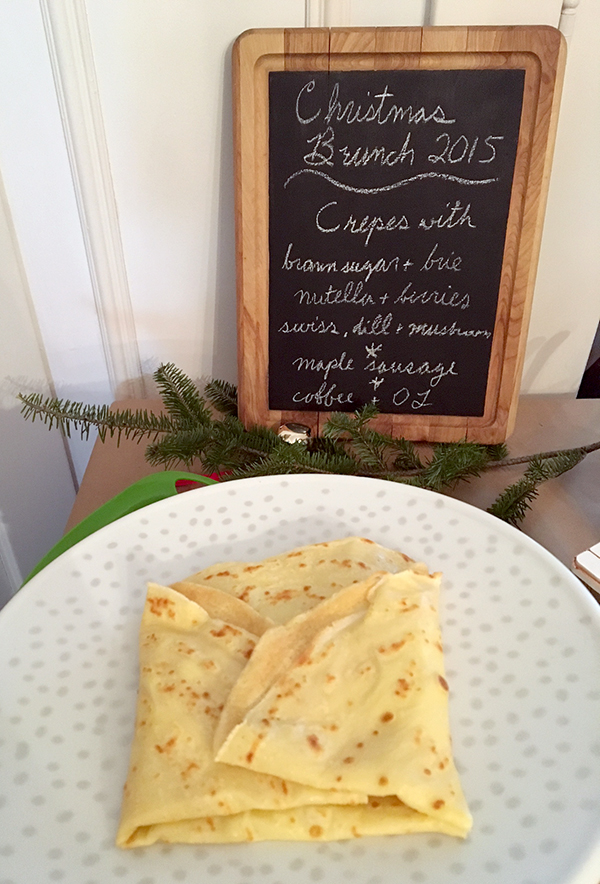 I had one of each.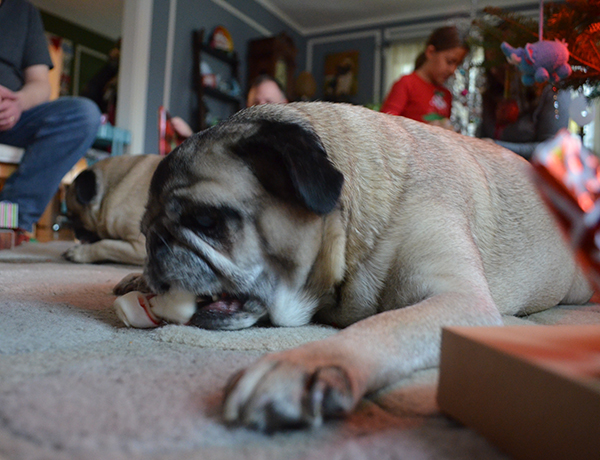 Then it was into the living room to exchange gifts. The pugs kept busy with bones Tina brought them.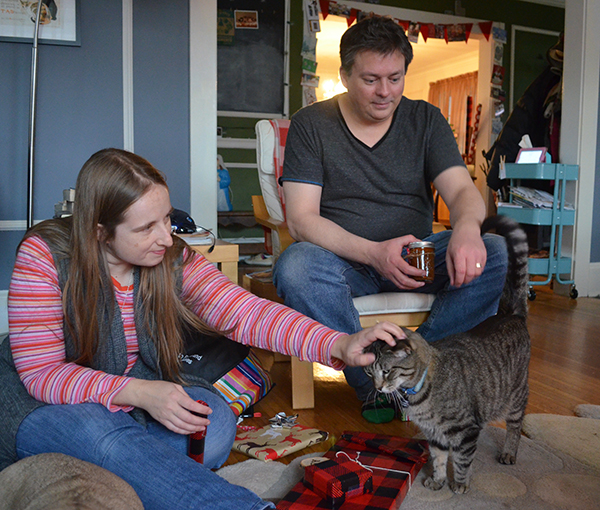 While the cats had to inspect everyone's present.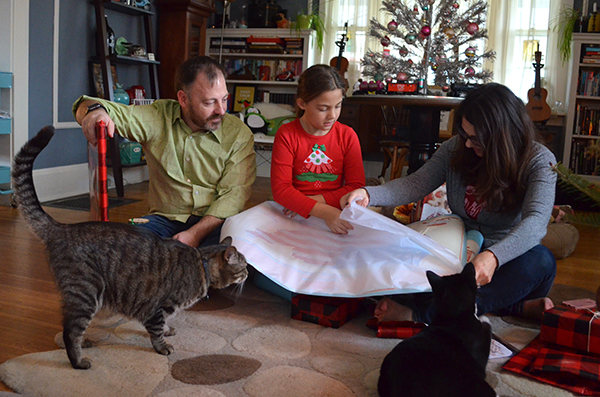 Seriously. If you were opening a present there was a cat there getting poking his nose into it.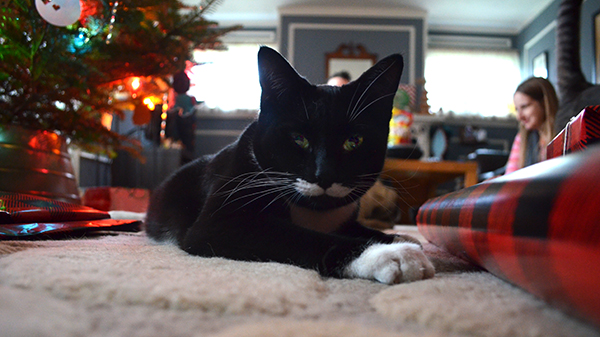 Just doing their job.