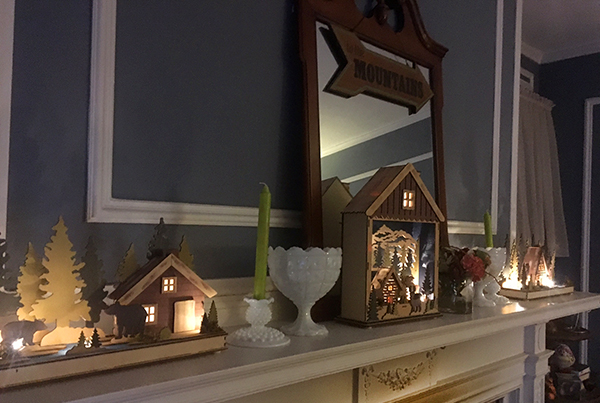 Typically for May I go with a birthday decorating theme but this year I have something new. It's a "mountain theme" with a "Go to the mountains" sign and three laser cut wood displays.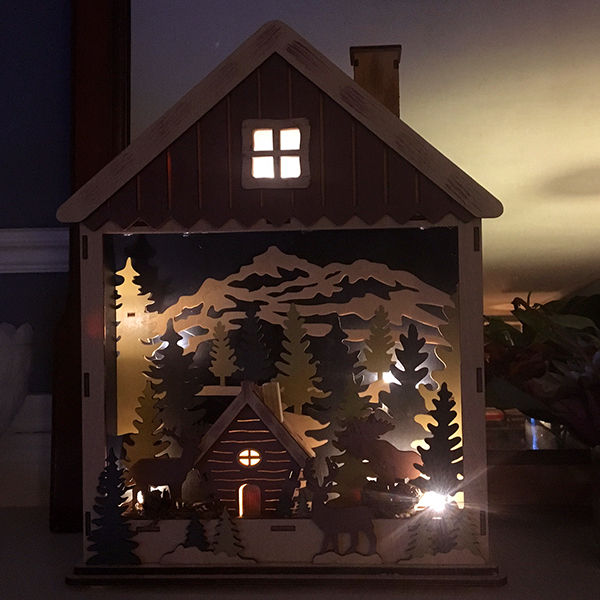 We love the mountains and our stays at the family cabin hold such good memories.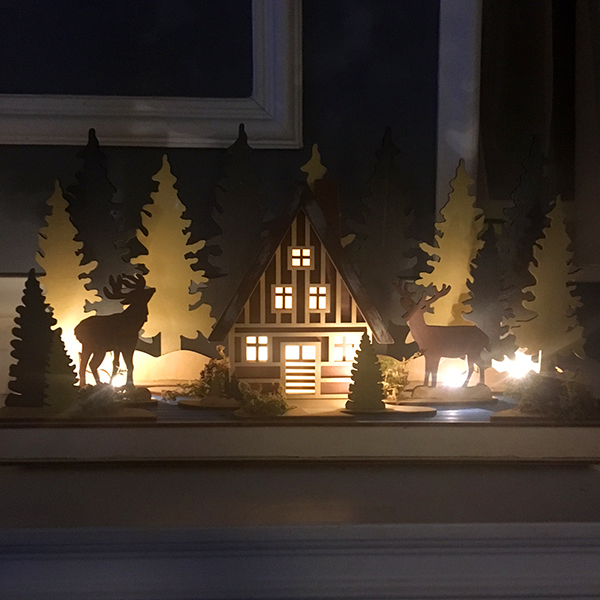 So here's a little bit of that on our mantle.