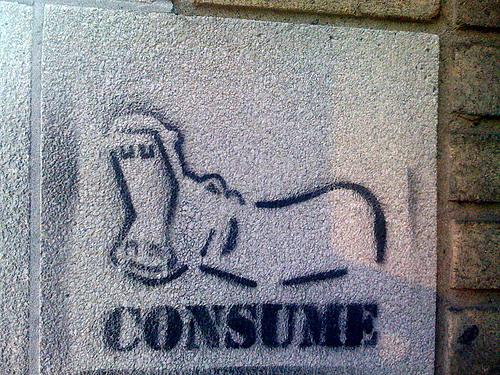 I don't want to say that I condone graffiti or defacement of public property, but occasionally I spot a decal or stencil that probably shouldn't be there, but is actually kind of nice.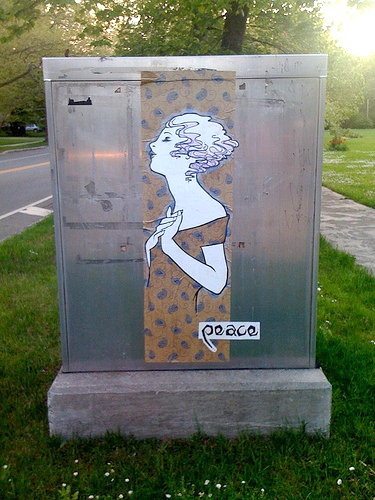 This is particulary awesome. It is a long strip of patterned paper glued to this... big electrical thingy and the girl's figure is cut out and glued over it.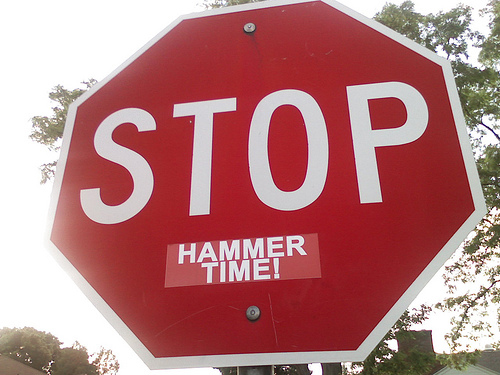 And this.... well, this is just funny.