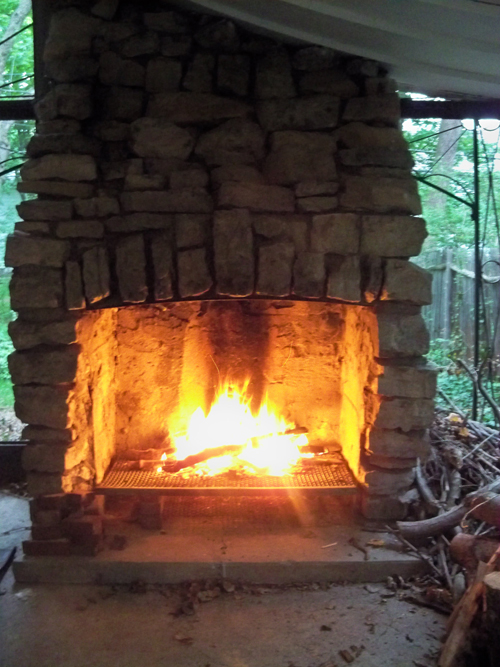 One of the things we loved about this house when we saw it was the outdoor fireplace on the side porch.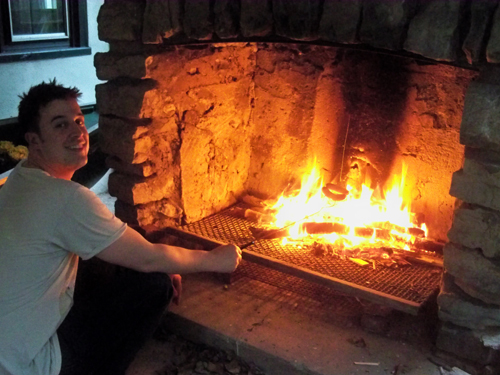 We were waiting to have the chimney inspected before we used it, which Aaron had done last week.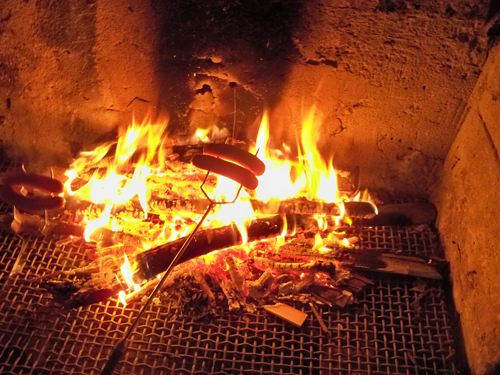 Now we can start roasting hot dogs and marshmallows! It seems we chose the warmest day of the spring to try it out... will probably be more suitable on a chilly evening!