There is limited car access to the grounds at Chautauqau, hence the popularity of bikes.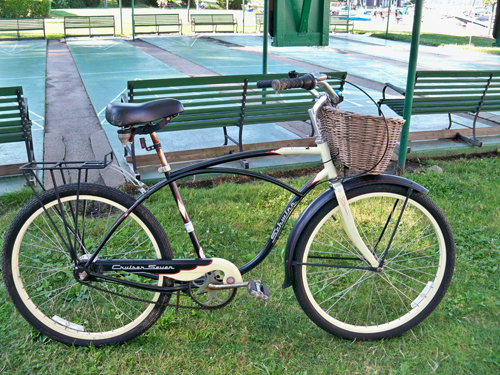 I haven't seen this many bikes since I was in the Netherlands.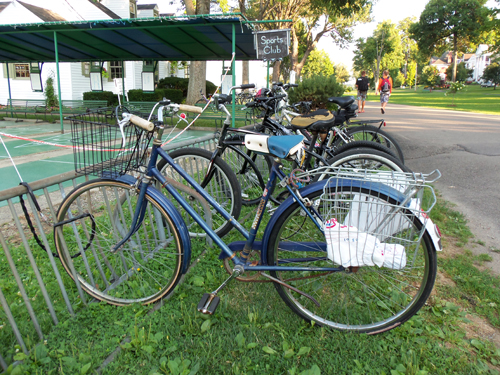 And seeing them all really makes me want a bike.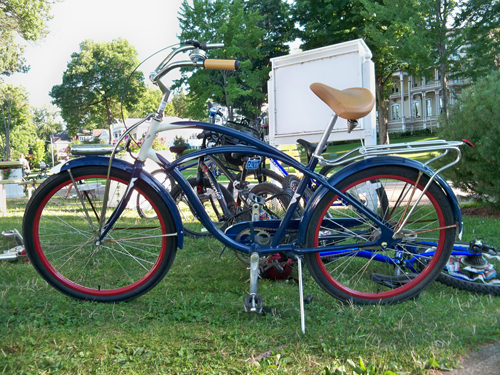 Not just any bike. I have a mountain bike. i want a old fashioned simple bike with fenders, a basket and a bell.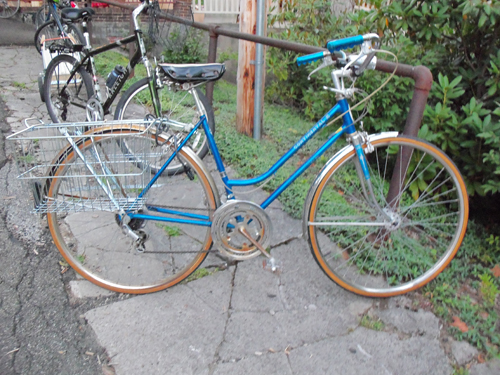 A bike you tool up and down the neighborhood on.