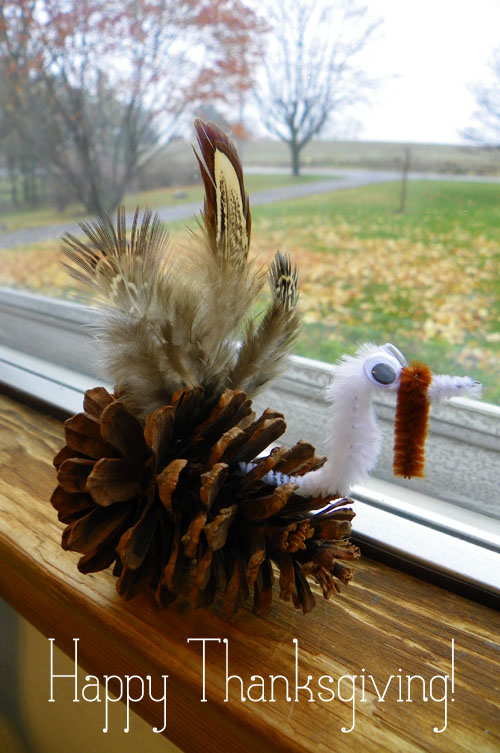 We are home for Thanksgiving.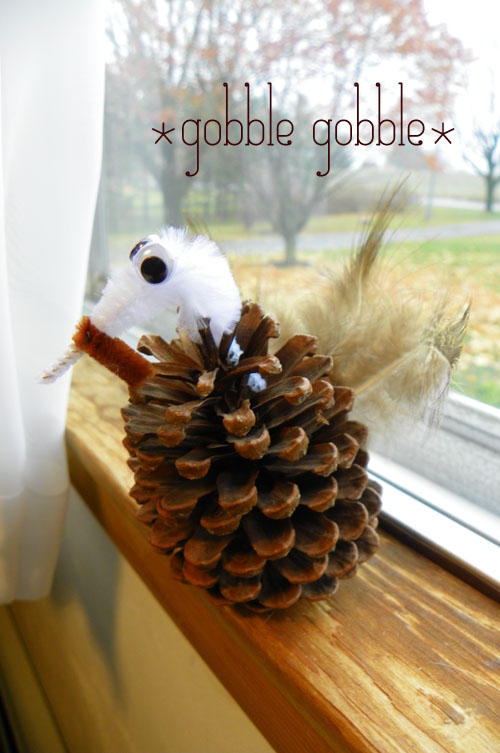 Aaron and I got up early to help my Grandma with the turkey. I stuffed it.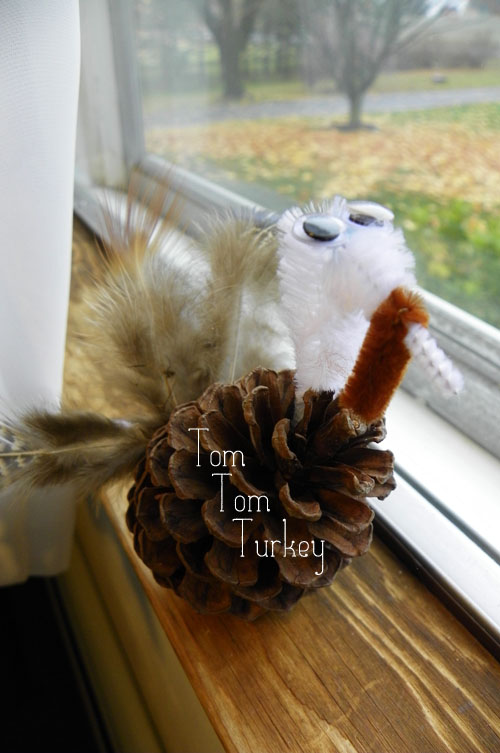 I made these pinecone turkeys for everyone. One for each table placesetting. I got the idea from Martha - and made a few changes. Googly eyes make everything better.