Remember when I blogged about one ingredient ice cream made from frozen bananas? My friend Peggy emailed me a link to a kitchen tool that makes it! Yonanas!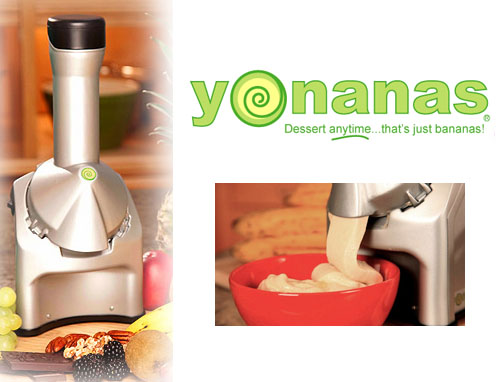 I am a big fan of Alton Brown but there is one thing we disagree on - unitaskers. I get a kick out of them and I am intrigued by this one.

They make it look so simple! A little odd looking, but easy! This has got to have some oomph, because even my food processer starts to overheat a bit pureeing those frozen bananas. Oooooh it's tempting!