Everyone needs a cat that can look at you like "Are you really wearing THOSE shoes with that outfit?!"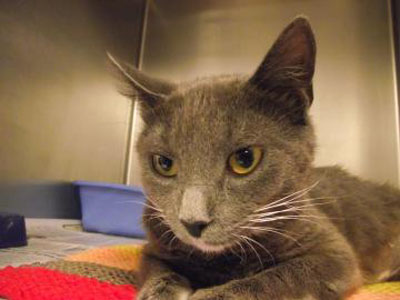 Amber is a sleek 2-year-old cat with a beautiful silvery gray fur coat. She was found with her two kittens and brought to Lollypop Farm in the hopes they would all find loving forever homes. Amber's kittens have been adopted, so now it's her turn! She's a very sweet and loving girl. Amber is a quiet cat who loves to have her head scratched. Her gentle kneading shows how much she loves the attention. Please consider adopting Amber and giving her a fresh start. She will make a wonderful companion…you'll wonder how you ever managed without her!
Ziggy, the dog from last week is still waiting to be adopted.