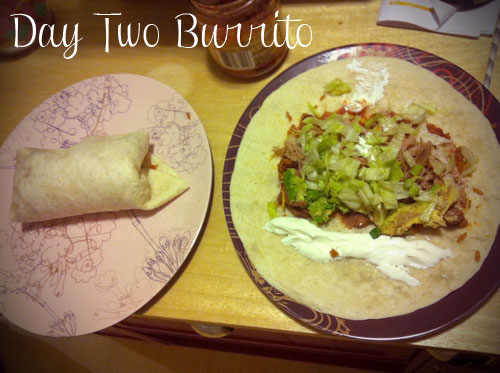 I really like the idea of getting more mileage out of cooking. So this is what went down. We made a batch of slow roasted pork in the crock pot (recipe from Wegmans) and the first night we used it for tacos then the next night for burritos.
We had never made burritos before. They were so good! I kept saying to Aaron, how is this possible? How come we have never made burritos before?!
They are going into regular meal rotation!