Before there was Martha Stewart there were my great aunts. Like my grandma, they are all creative cooks and crafters. One aunt makes amazing hooked wool rugs. Another quilts, makes candy and sews the coolest gifts.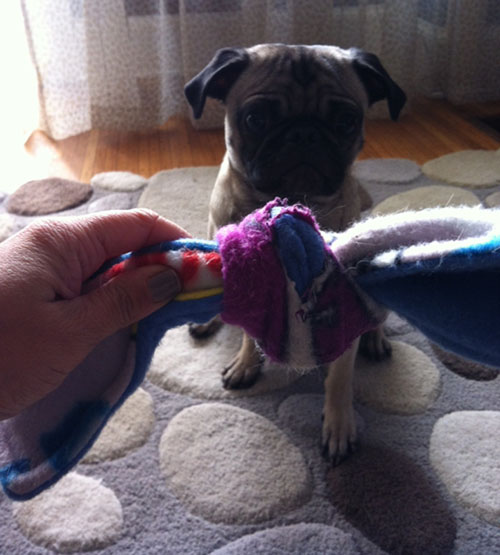 This year she made dog toys for the pooches. Such a simple design, long strips of fleece tied into knots with squeakers inside.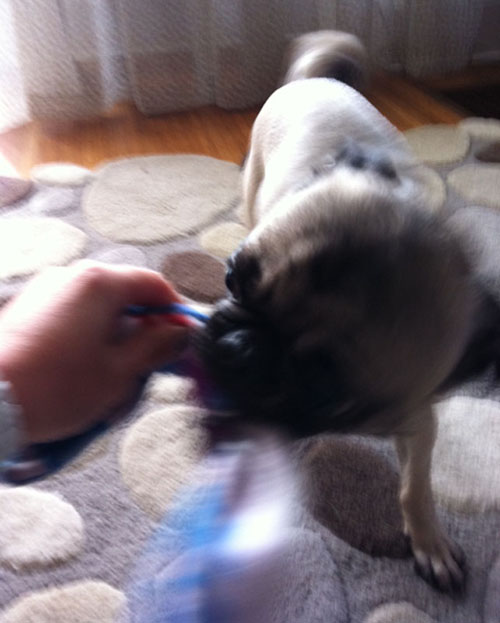 Hugo loves his.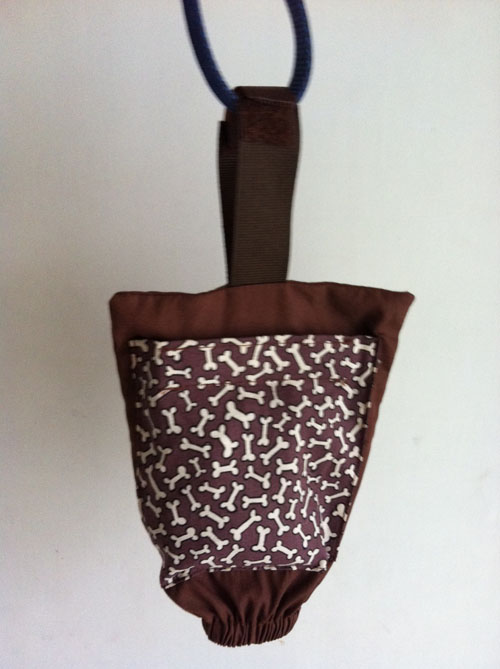 She also made these great little bags you can attach to the leash to carry treats and poo bags. So crafty!