Honestly at this point I don't know what is up with me vrs whoopie pies. I gave it another go yesterday with mixed results.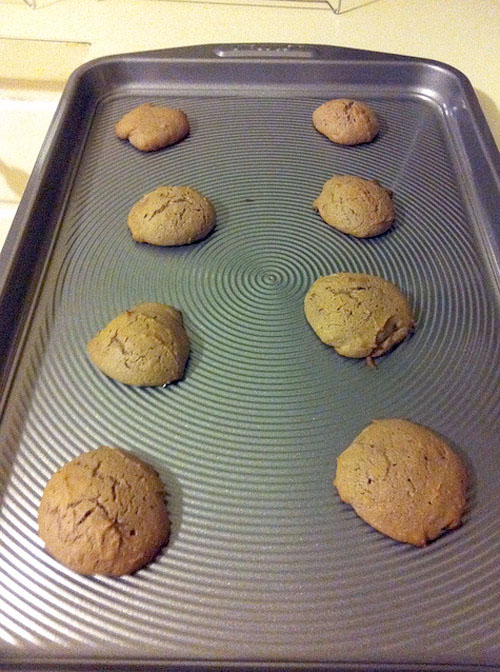 I followed my mom's recipe to the smallest detail yet I ended up with pale, ghostly whoopie pies. Not chocolatey enough!
PS - Do not stare too closely at my baking sheet. It will hypnotize you. No, actually it is an awesome baking sheet Aaron got me for Christmas and I cannot express how amazing it is. Nothing sticks to it.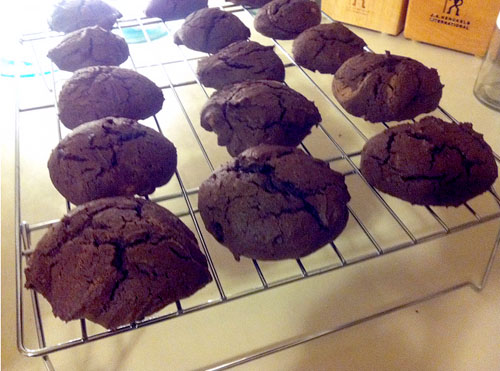 After some alterations, the chocolate level seemed right but then my whoopies were poofy and crackling.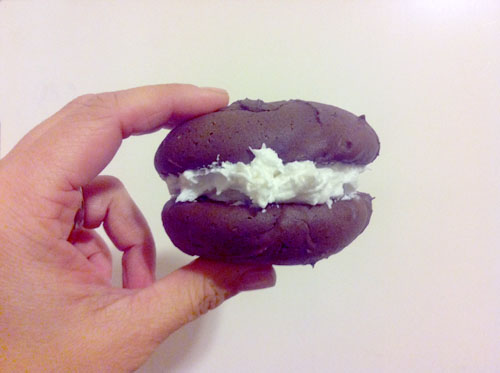 I finally ended up with a few that seemed ok. I called this one "Big Whoop".
The big winner here is Aaron - 'cause he thinks they taste just fine.
I'm not giving up whoopies! I'll try again another day!