Lately I have been noticing a lot of online about technology, social media and community.
Mashable posted 5 Ways Social Media Is Affecting Local Communities and I just found out about RocCity2.0 and TedxRochester.

My friend Aprille seems to be on to something with her Good grant contest entry. She is proposing a way to use stories to help bring together neighbors and neighborhoods.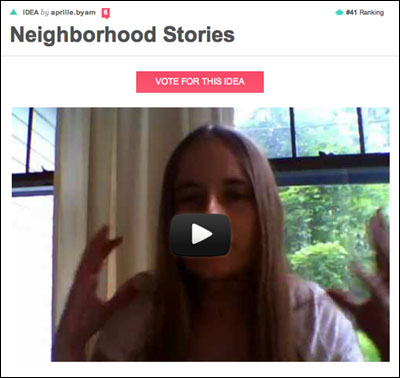 Check it and vote! There are six days left!