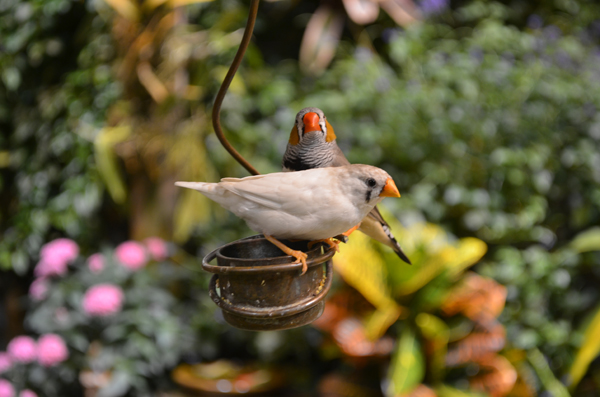 Friday night we took Aaron's mom to the little butterfly garden at Strong Museum. It's small but packed with butterflies, turtles, tortoises and birds. We really loved the little finches that were flying around.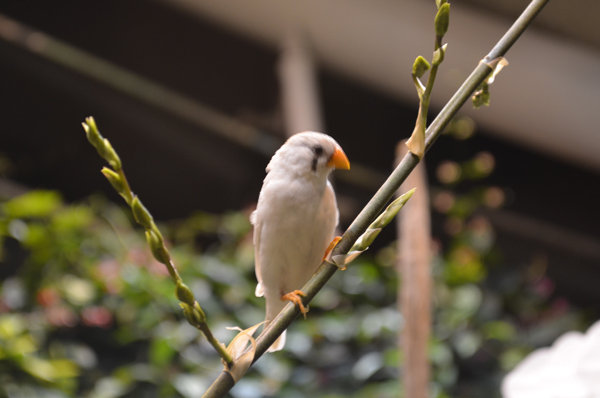 We liked the butterflies but the finches really caught our attention. They made the area seem tropical and spring-like.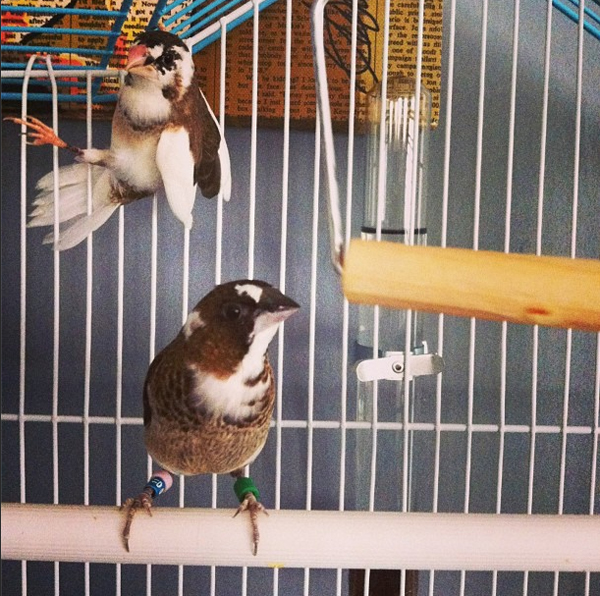 After talking it over Aaron and I went to a local bird shop and got two Society Finches. Bonnie and Clyde are the newest member of our household.