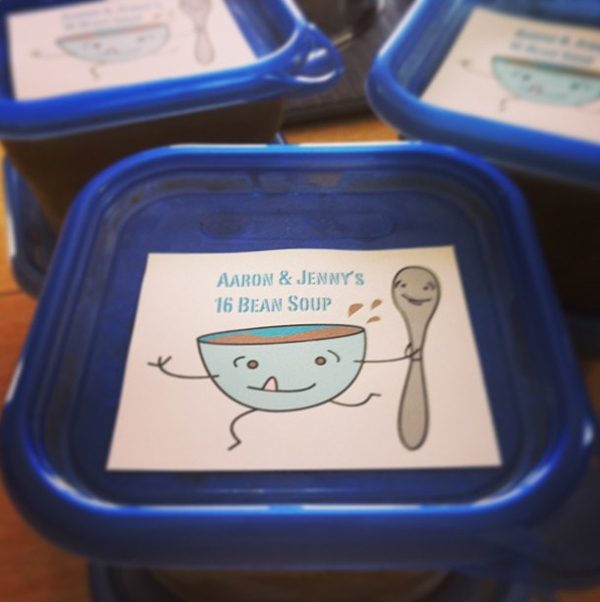 Six years ago we had a soup swap. Every year since I have meant to do it again but missed this day. This year I remembered and we had a soup swap ON National Soup Swap Day. Aaron and I made a 16 Bean Soup.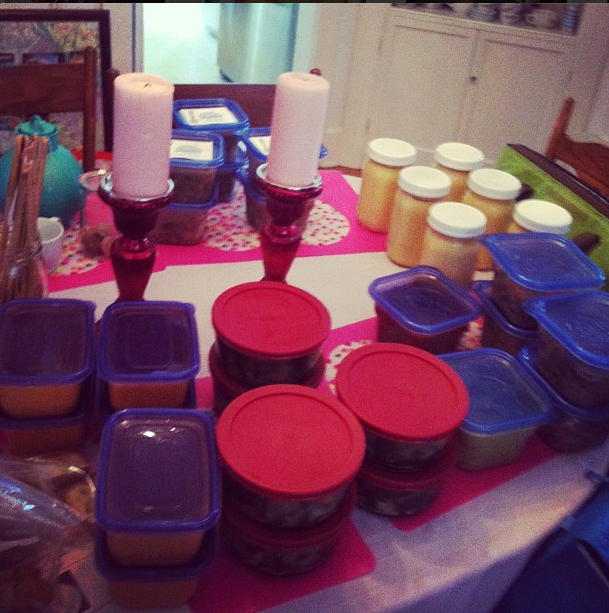 We had some great soups this year - Loaded Baked Potato, Mushroom Barley... I like seeing the different containers people come up with.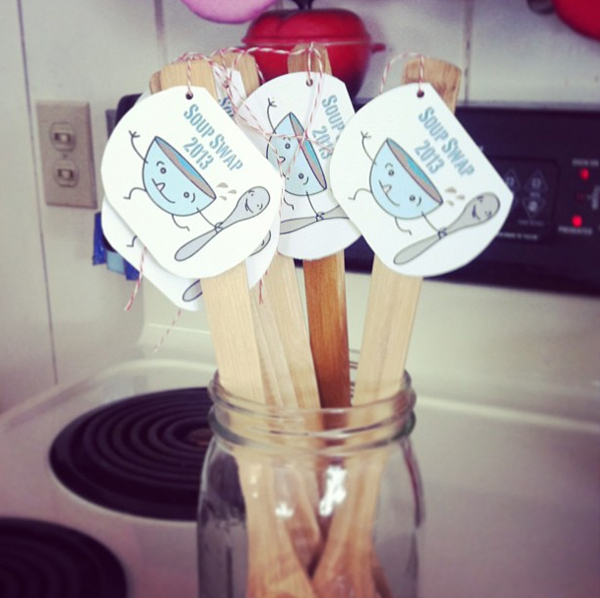 For favors we gave out wooden spoons with our 2013 Soup Swap logo. Now we are all set for dinner and cold, snowy weather.