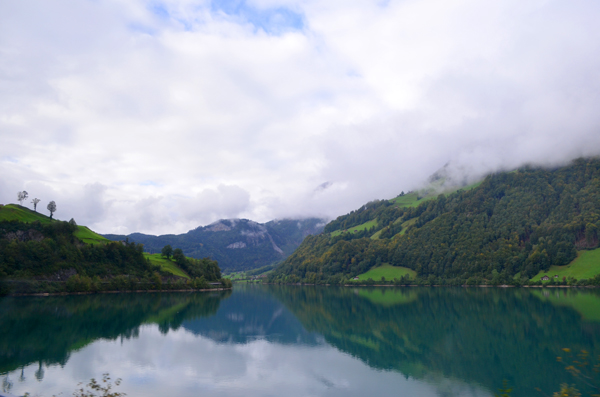 When we first started making plans to come to Switzerland, I figured we would stick to the cities for our sightseeing.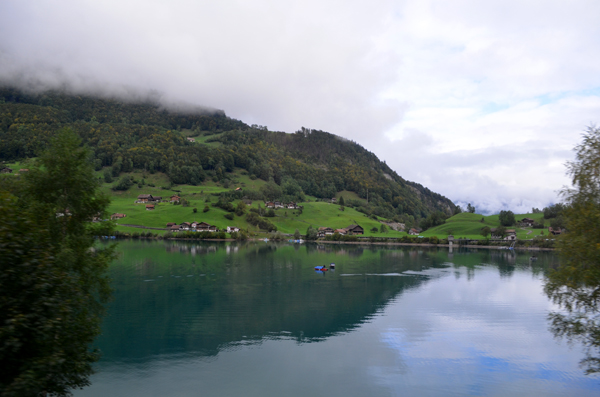 I don't think I realized how small Switzerland is and how fast it is to travel to other areas.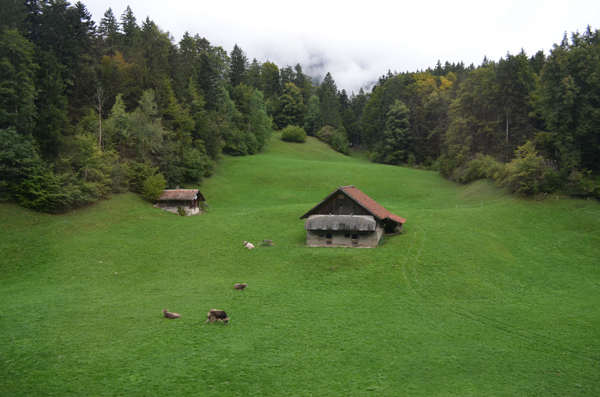 The train system that connects all the towns and cities makes it especially easy also.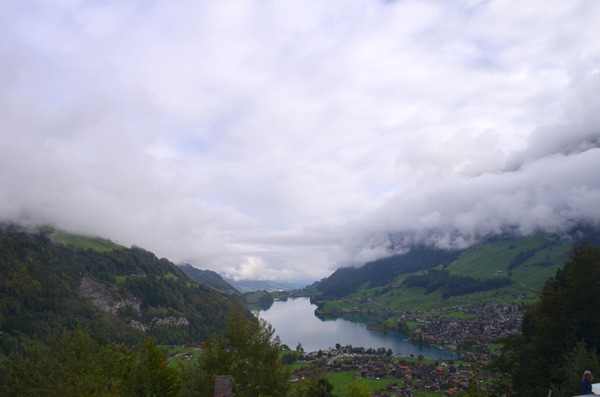 Once I understood this we made plans to see the Alps. A trip to Switzerland did not seem complete without seeing the Swiss Alps.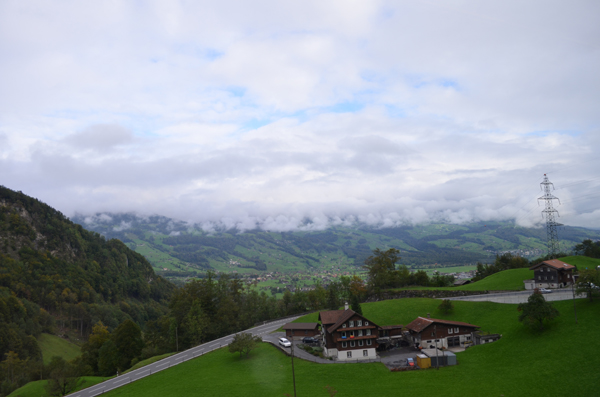 Our first trip was to Jungfrau... one of the larger mountains. The ride through the Bernese Oberland was excitement itself.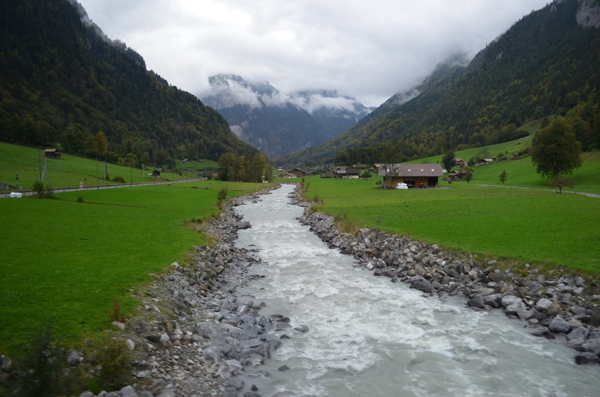 We passed deep valleys with clouds rolling in, green hills with Swiss chalet farm houses, barns and small herds of cows.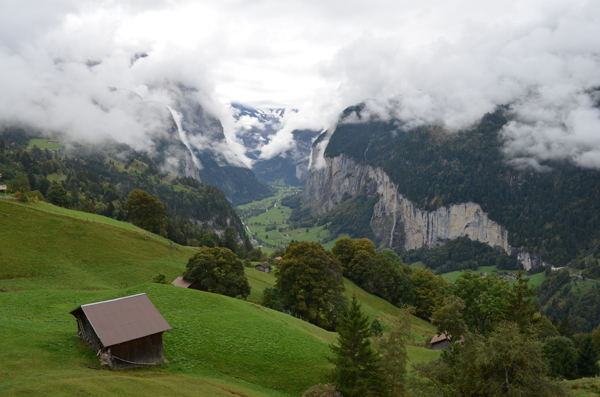 We had a tour guide that would call out... "Get your cameras ready! On the right! NOW!!! Okay now it's gone... bye bye!"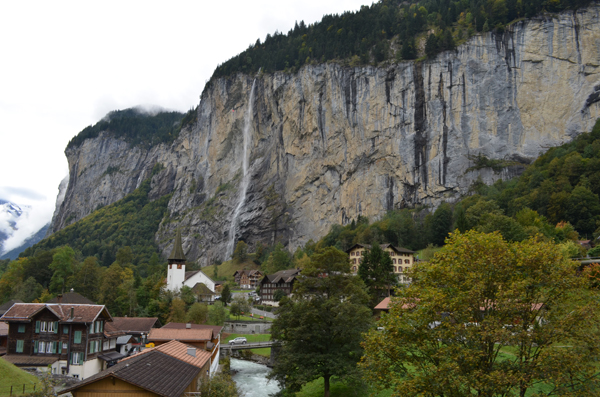 The views we passed didn't even seem real and the pictures are eyepopping.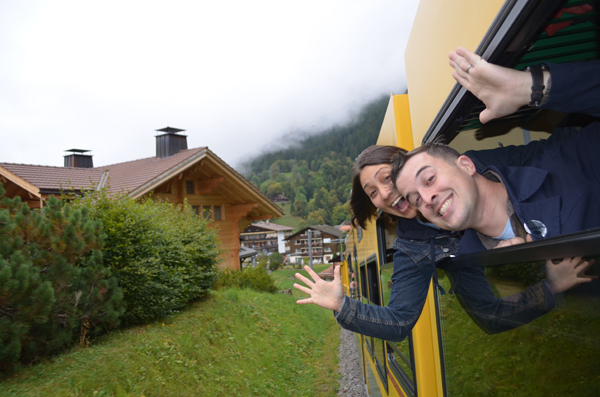 Our very colorful tour guide even had us hang out the train window for a photo. I'm not sure how safe that was, but what a memorable pic!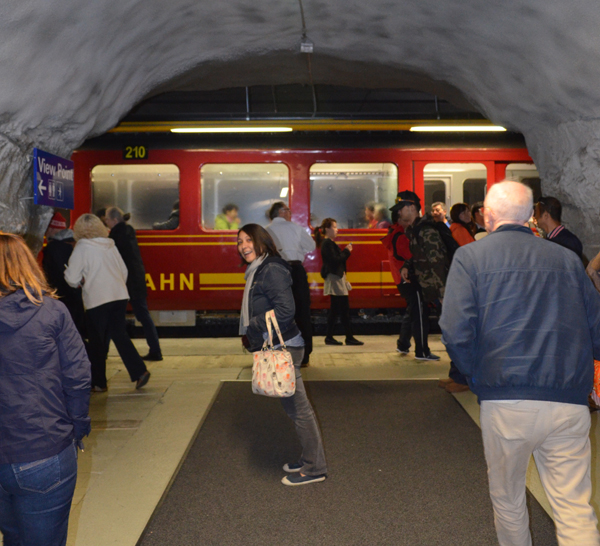 It took us quite awhile to chug up the side of the mountain in a cogwheel train from Lauterbrunnen to Kleine Scheidegg to Jungfraujoch. It's really pretty mind boggling to think they blasted their way up these peaks and hauled materials to build these railways.
We were traveling at a steep angle. See how I have to stand at this stop?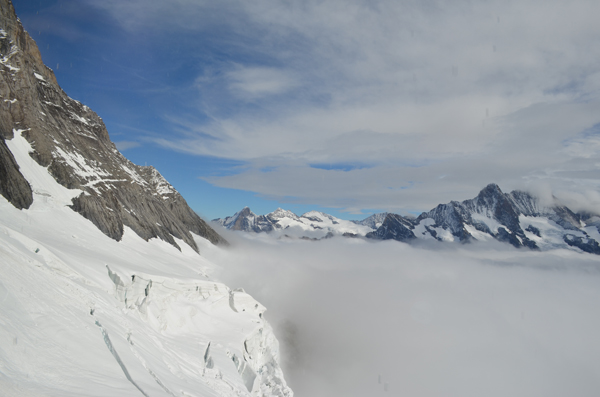 Part way up the mountain we stopped for a view of Eiger Wall.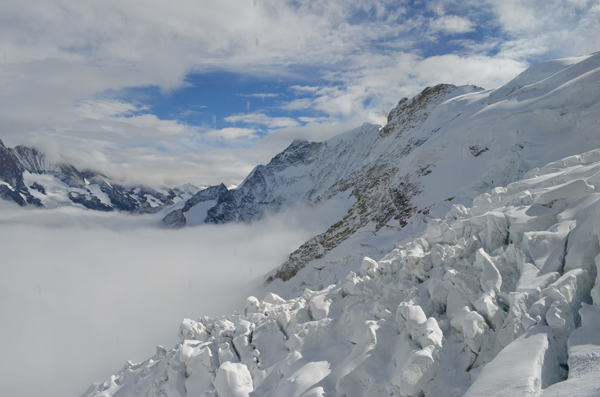 I couldn't believe it. Just amazing.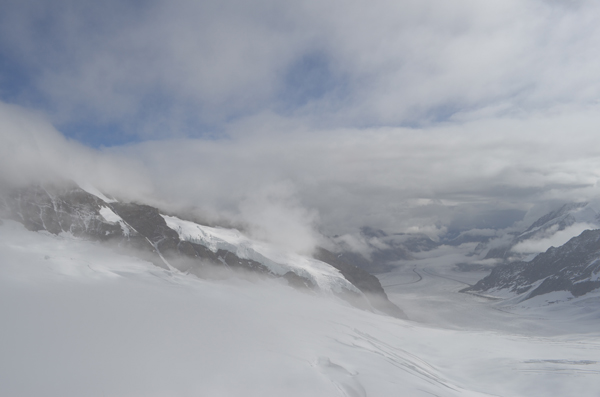 When we got to the top of Jungfrau however, the clouds were starting to roll in.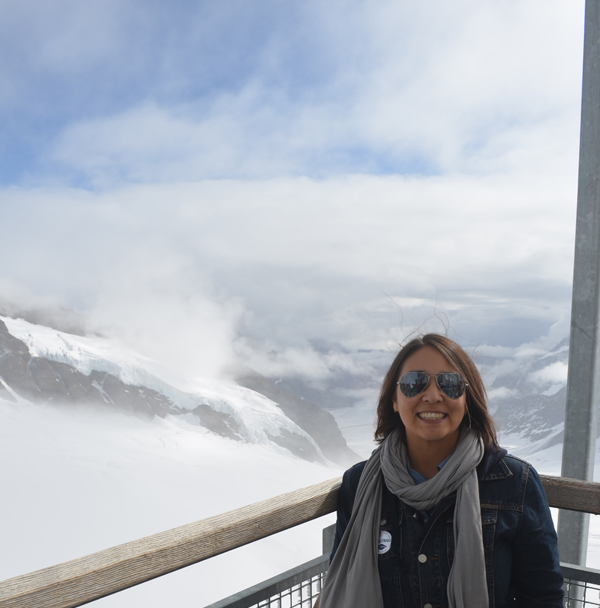 We managed to snap a few pics before the view was completely gone.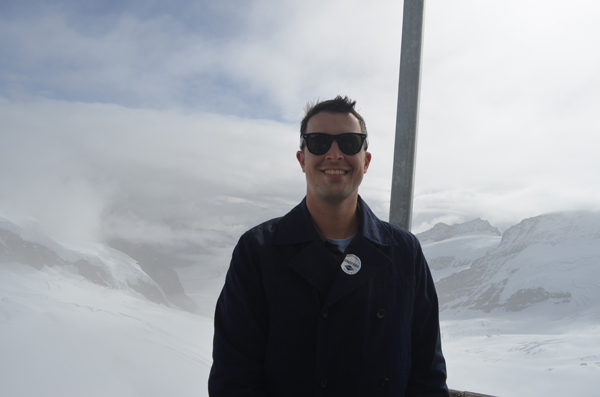 With each minute more white rolled in.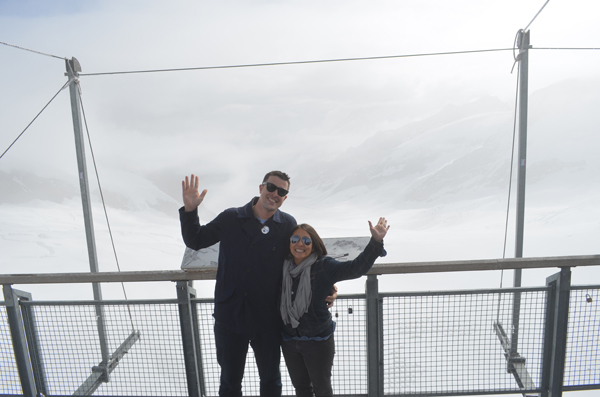 You can barely see the Aletsch Glacier behind us. It's the longest in Europe.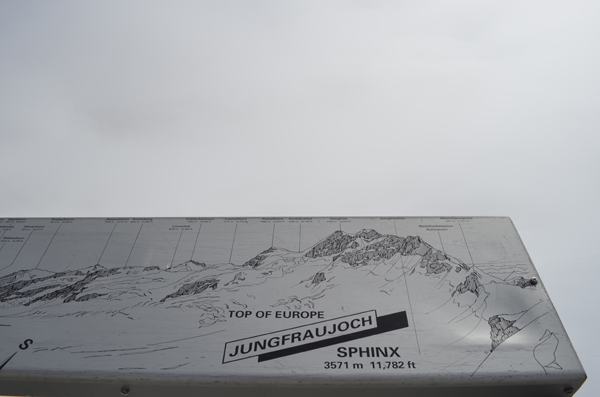 And then nothing but solid white.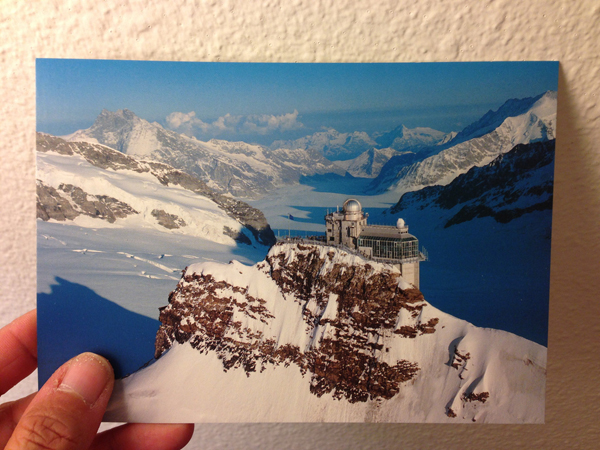 How amazing is this? This is the Sphinx Observation. This is the building we were in when we took these last few pictures. I couldn't get a picture of it cause we were inside it and on it's terrace and then there wasn't a vantage point to get this shot. So we bought a postcard of it.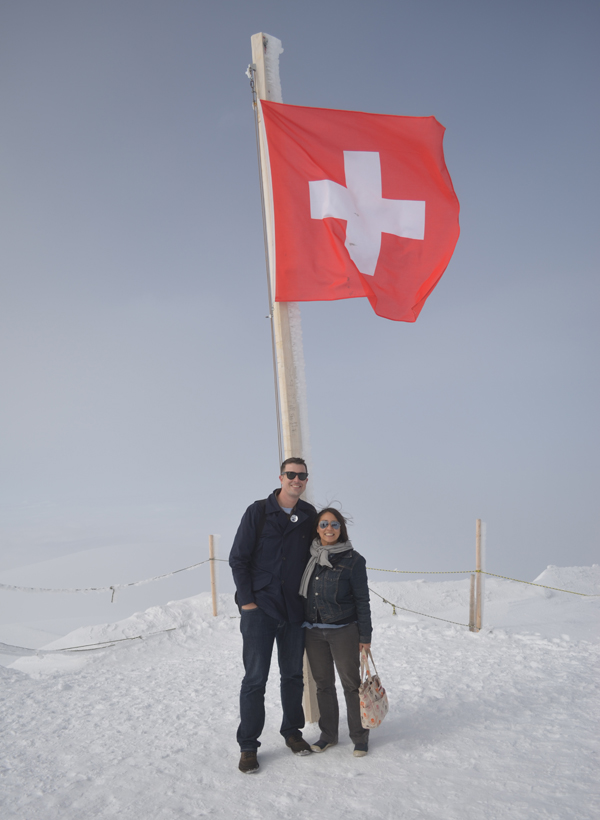 We still kept snapping pictures though. They call Jungfraujoch the Top of Europe because it is at 11,333... the highest European train station you can travel to.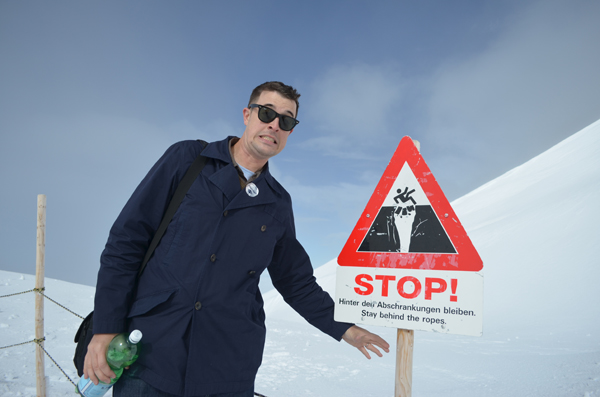 We were surprised to see how easy it would be to go rolling down the mountain. It seems that they figure if you are dumb enough to not take care, well... Auf Wiedersehen!!!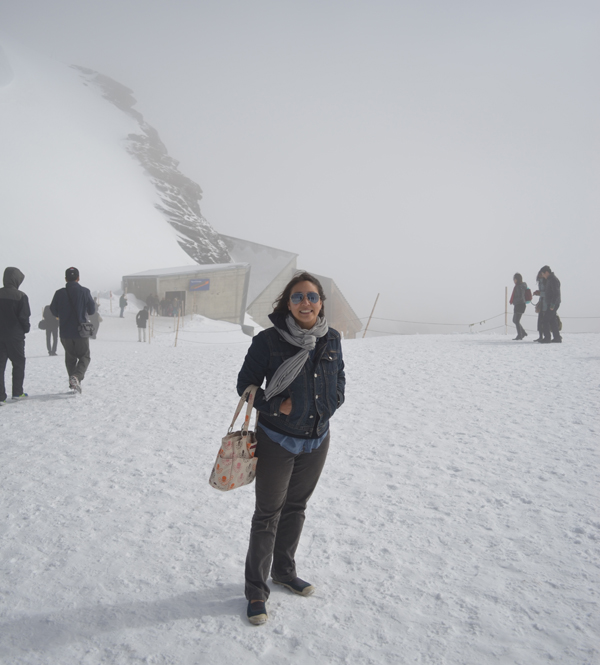 It looks cold but the sun was shining so brightly it really wasn't too bad.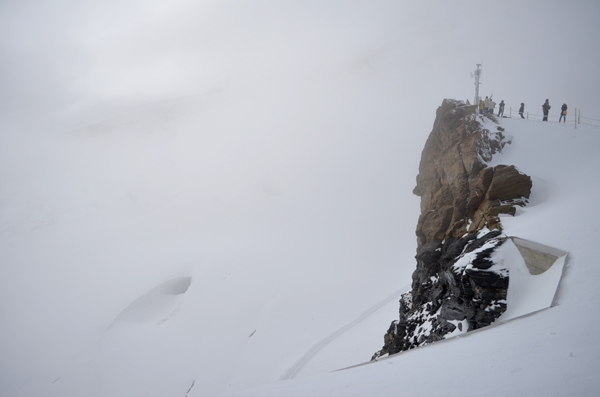 It looks like were are in the Arctic right?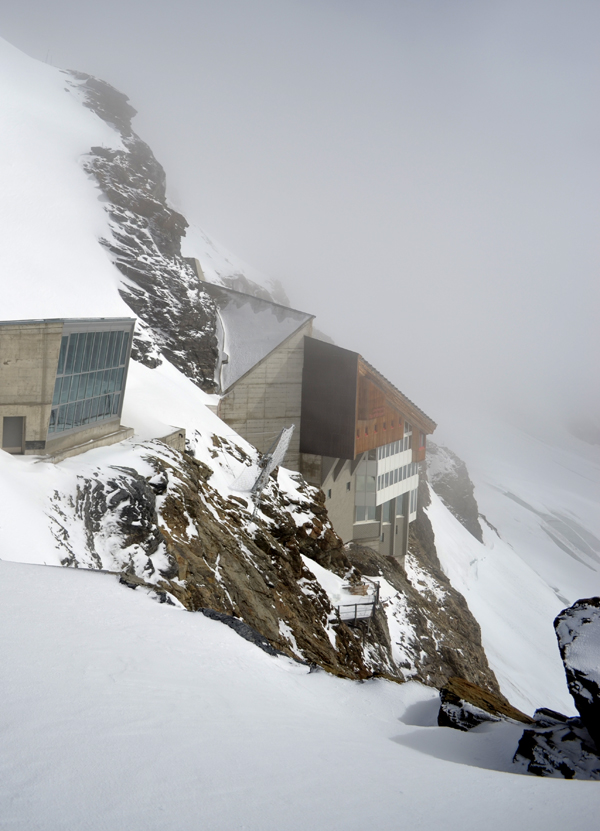 Again, hats off to the folks that looked at the top of this cliff and thought, "Hey, let's build something there!".