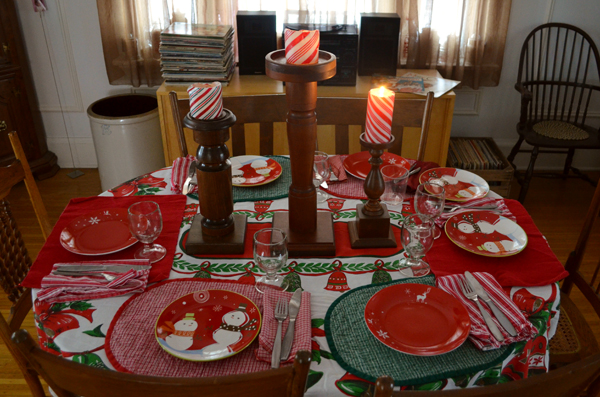 One of my favorite holiday traditions is our Christmas brunch with our closest friends. I love setting the table and making the house look festive. I think I need a bigger dining room table though!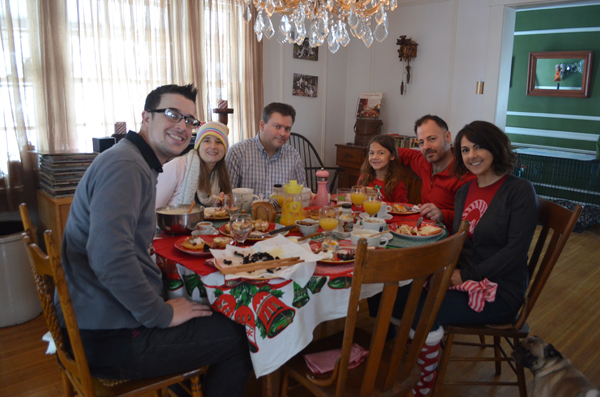 And I love brunch.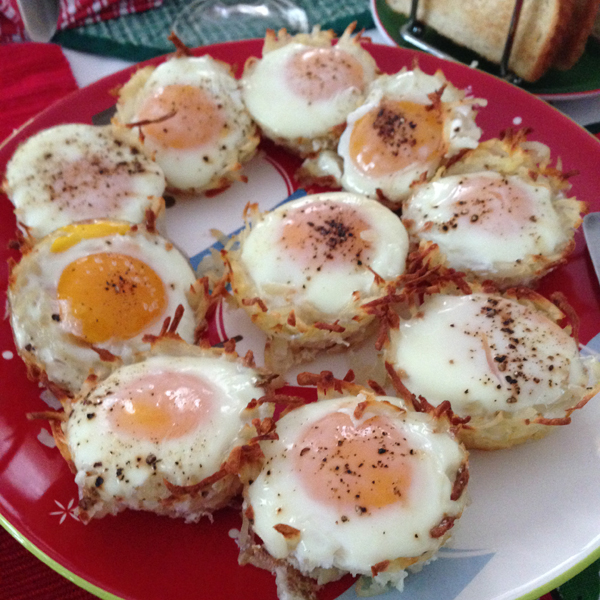 The last couple of years, I've found the menu items on Pinterest. This year we had two more winners. Hashbrown egg cups... the only difference is I used fresh potatoes instead of boxed hash browns. I was worried they might taste bland and be a Pintastrophe but they turned out great.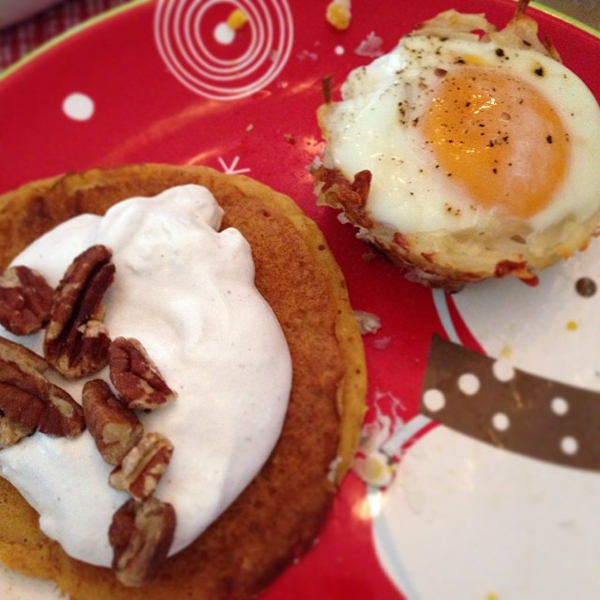 They paired perfectly with pumpkin maple pancakes topped with maple cinnammon whipped cream.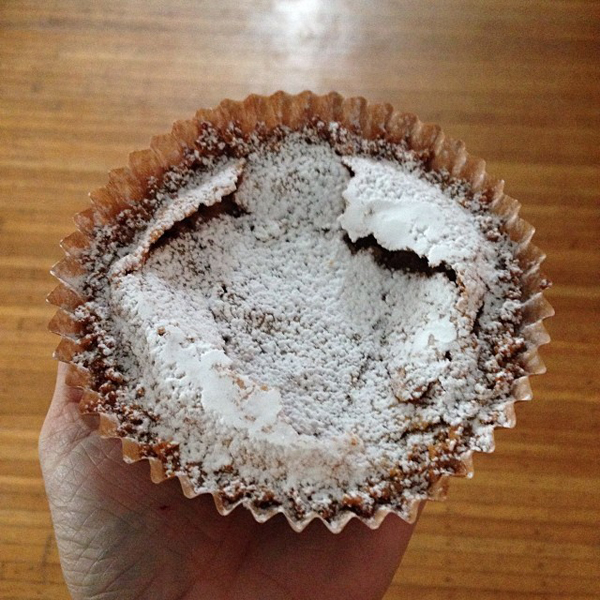 Tina also made us mini-crack pies. So good. There is bacon in there too.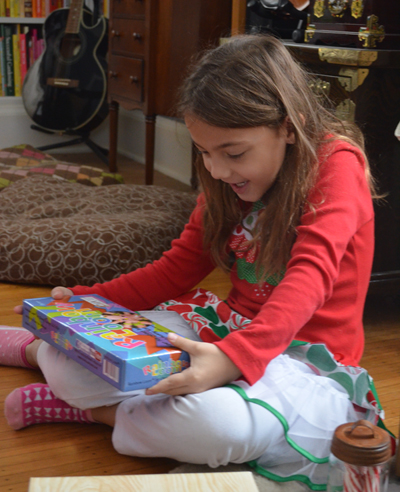 Then it was on to gift opening. Lauren seemed pretty happy with her presents.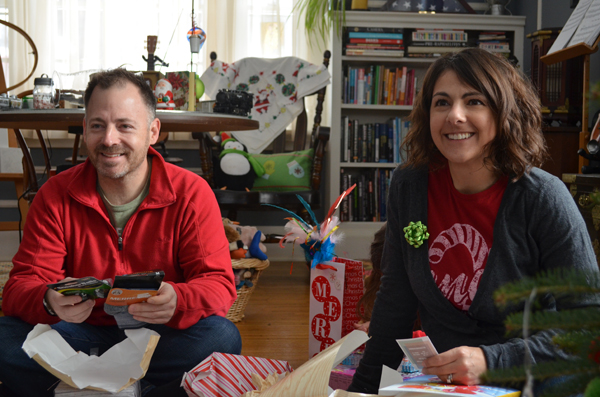 Charlie and Tina.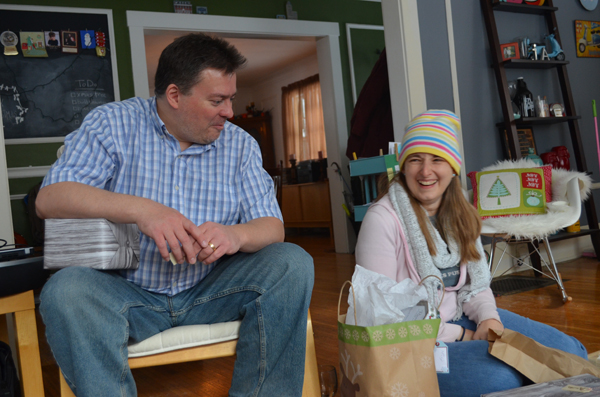 Joel and Aprille.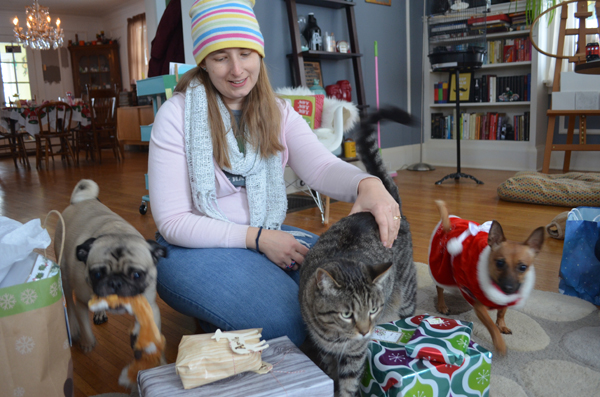 It was chaos opening gifts with four furballs running around trampling everything.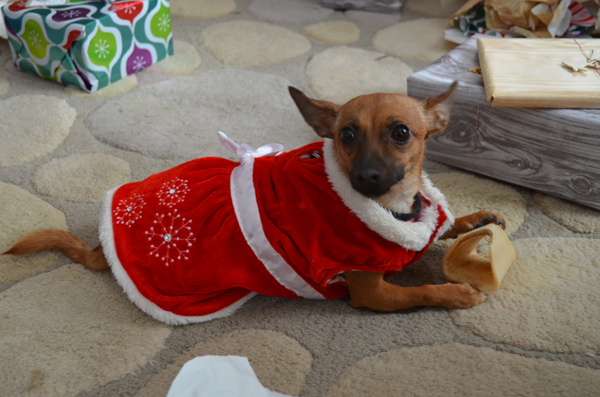 "Say what?!"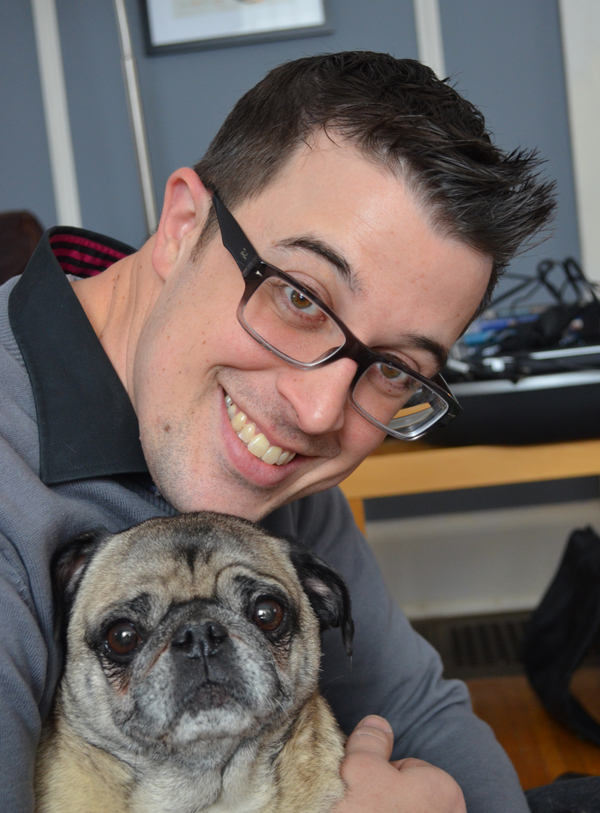 Aaron and Oscar.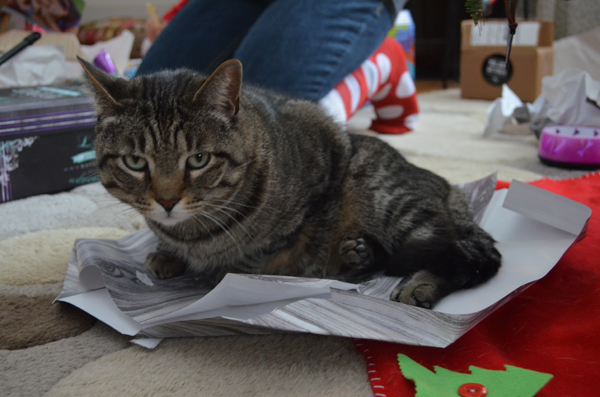 "My paper!"