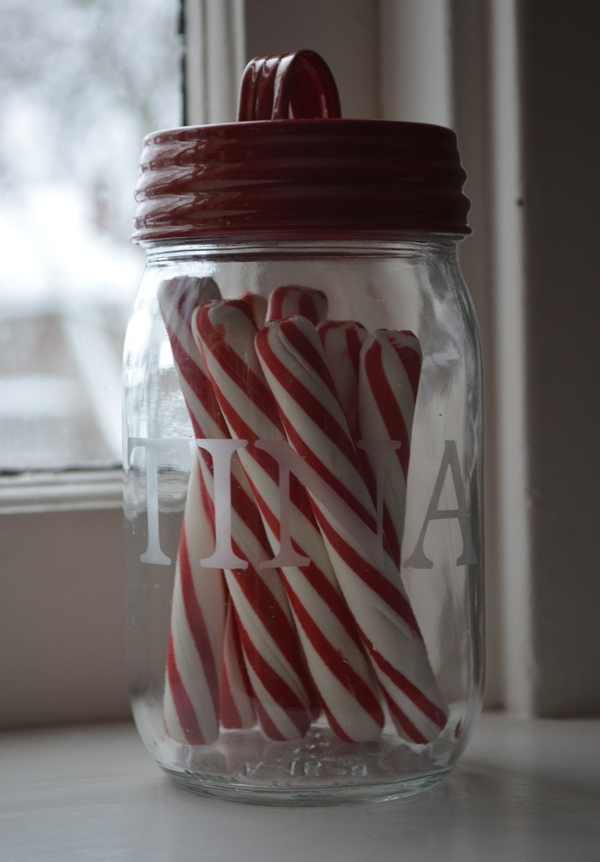 A few months ago, Aaron got me a Martha Stewart glass etching kit. I finally got it out and etched a few jars. It's so easy and works so well! I decided to make my peeps glass jars with their names on them for Christmas gifts.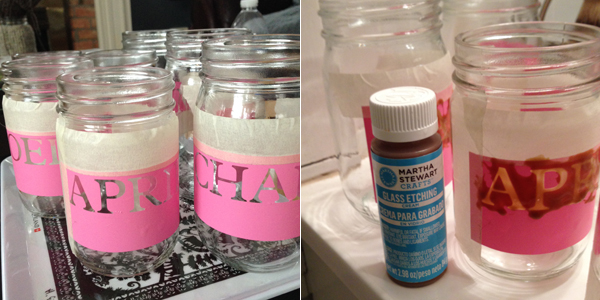 Even better than using the stencils was creating my own using my Cricut and vinyl adhesive.
Each jar got peppermint candy sticks and a cute lid with handle. Now I want to etch everything!!!