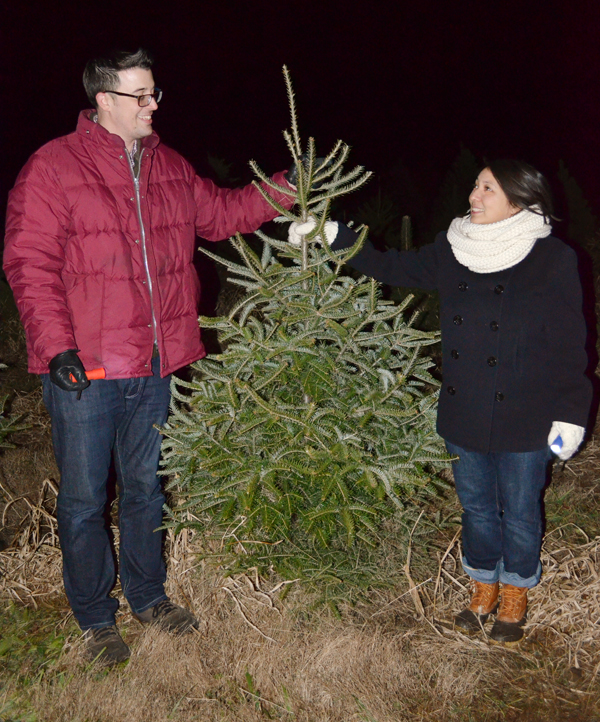 Am I the only one taken by surprise by the shorter amount of time between Thanksgiving and Christmas? With less time and more things going on, we had no choice but to get our Christmas tree on a weeknight.
The night was not going to slow us down. It's a yearly tradition with the Clarks! We hiked out into the field at Wilbert's and picked out a tree in the dark.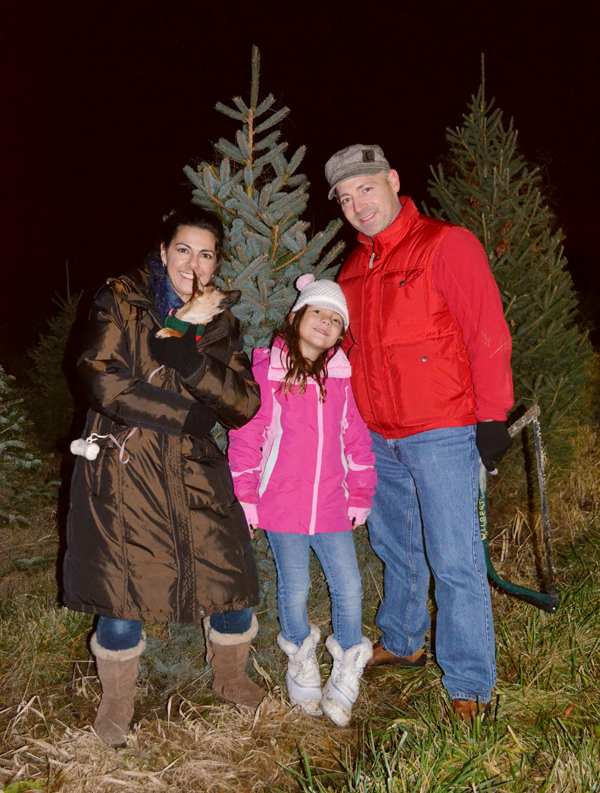 Well, the Clarks were going to buy a tree off the lot but then Lauren spied this one she really wanted.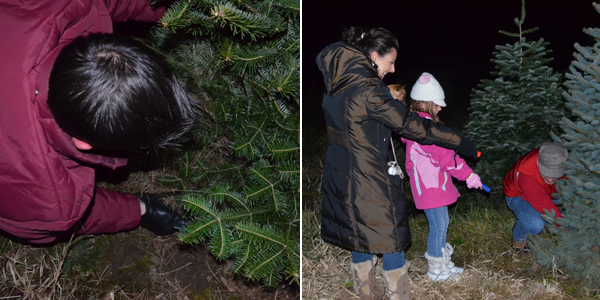 And so both Aaron and Charlie cut down Christmas trees in the dark with us holding flashlights.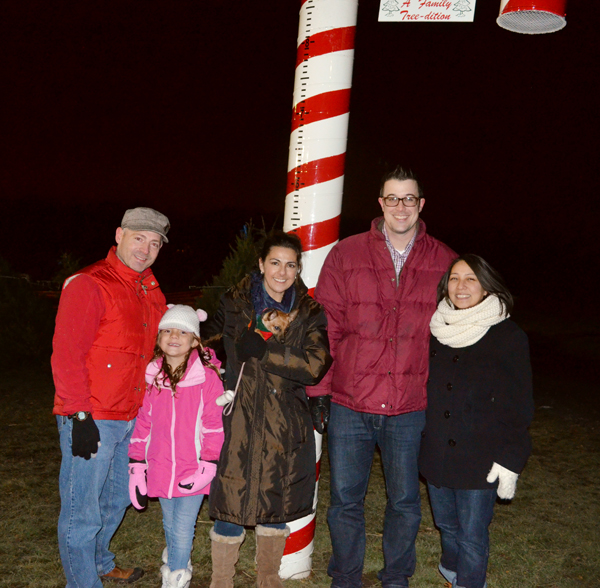 Still fun and lots of good memories.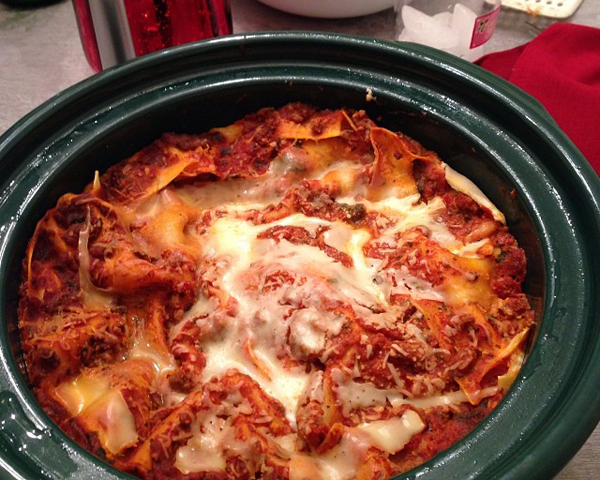 Tina cooked this year and she made this amazing crock pot lasagna.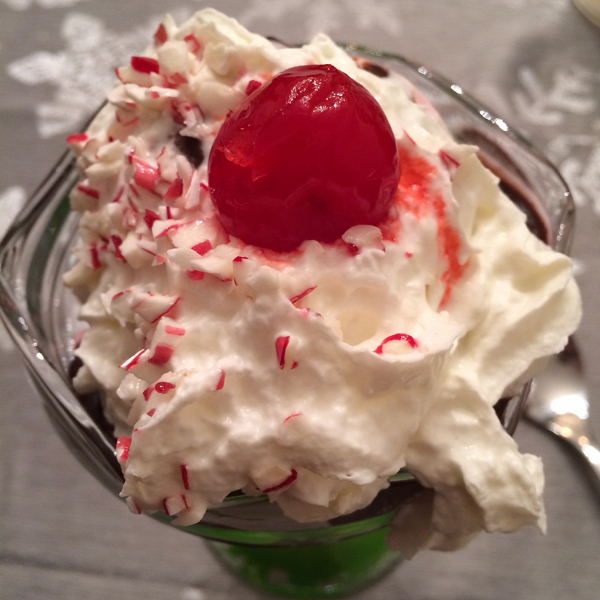 Christmas tree cutting is not complete without our annual peppermint brownie sundaes! Aaron and I rolled home full as toads.