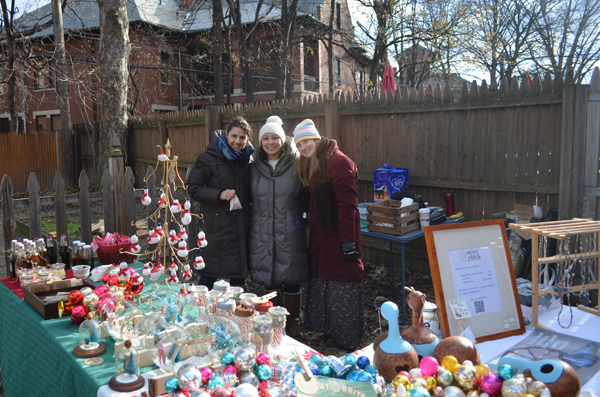 After weeks of preparation and mad crafting, the South Wedge Holiday Craft Bazaar is finally here. It was 30 degrees with an occasional snowflake but it was so much fun.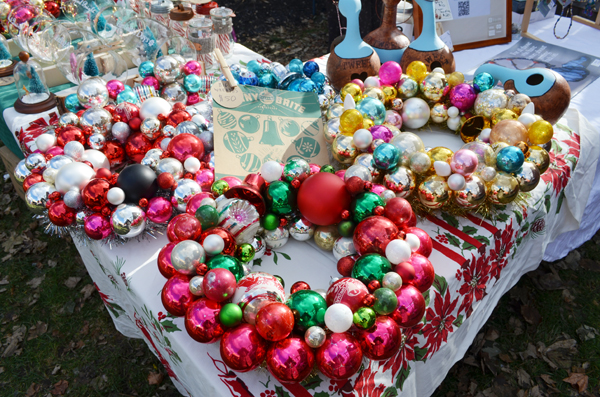 My handmade Shiny Brite Christmas ornament wreaths on display. I had one person show up before the sale even started to buy this wreath. She wanted to make sure she got that particular wreath!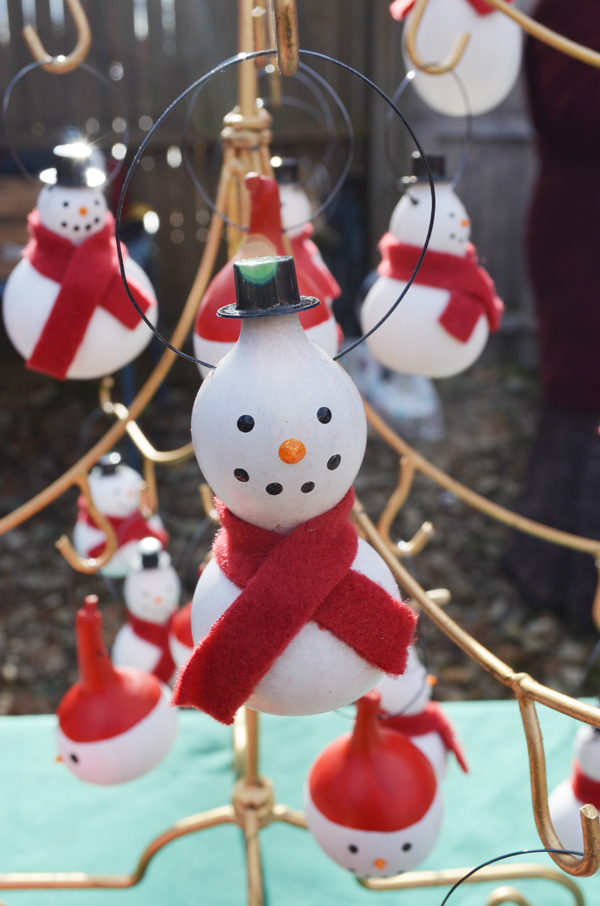 Gourdons hanging out.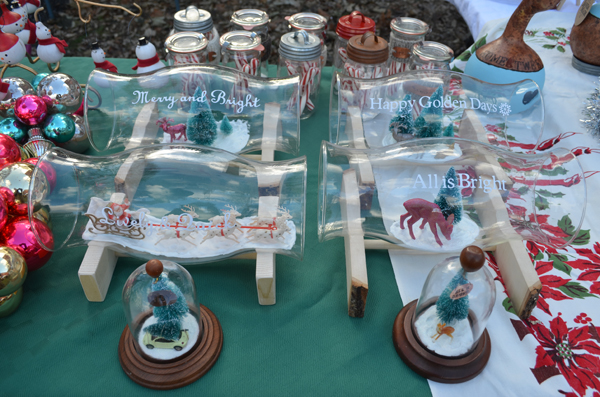 Winter dioramas.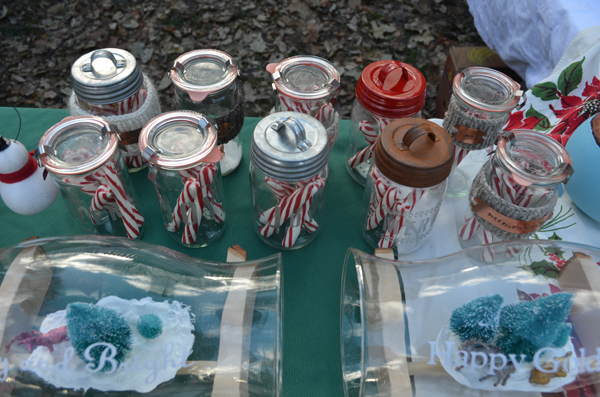 Holiday jars with peppermint sticks.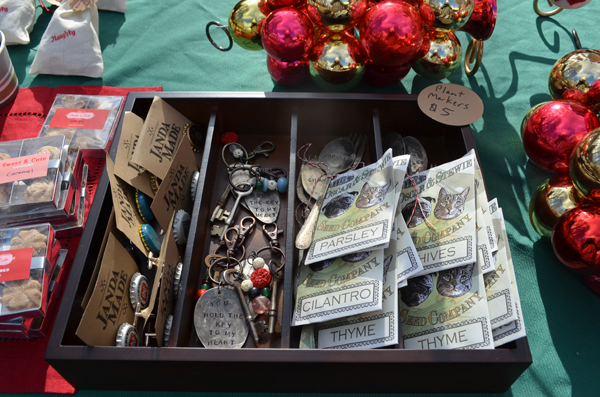 Other goodies.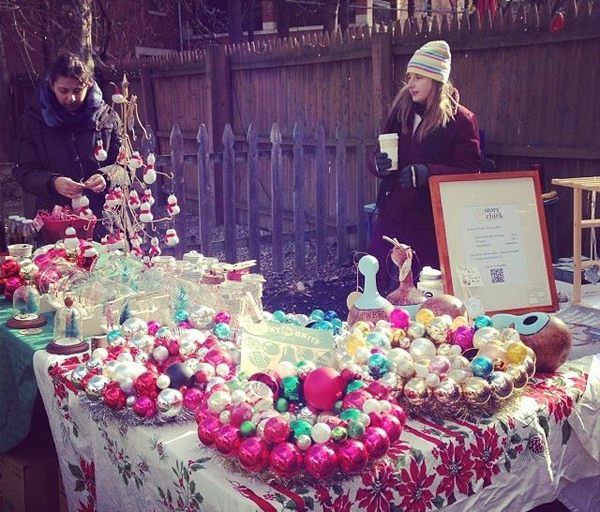 The sale went really well but really the best part was hanging out with these two and also seeing more friends that stopped by to browse and say hi.