Today was wonderfully warm and I finally had a chance to plant my veggie and flower seeds!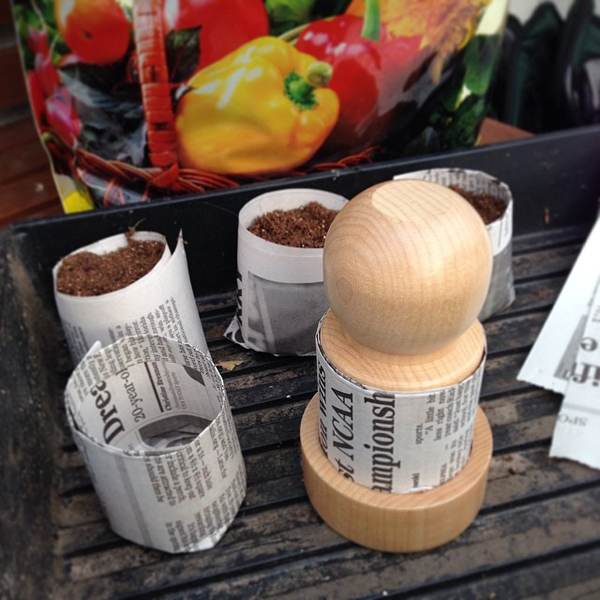 I used strips of newspaper and my little wooden PotMaker to make newspaper pots for the flower seeds.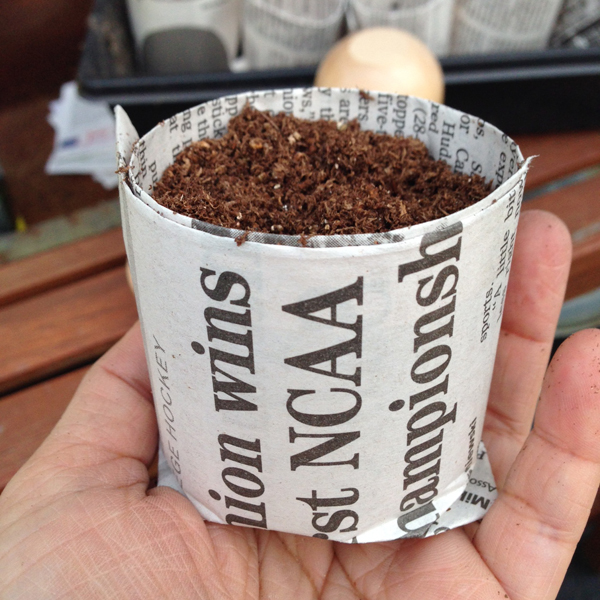 So handy.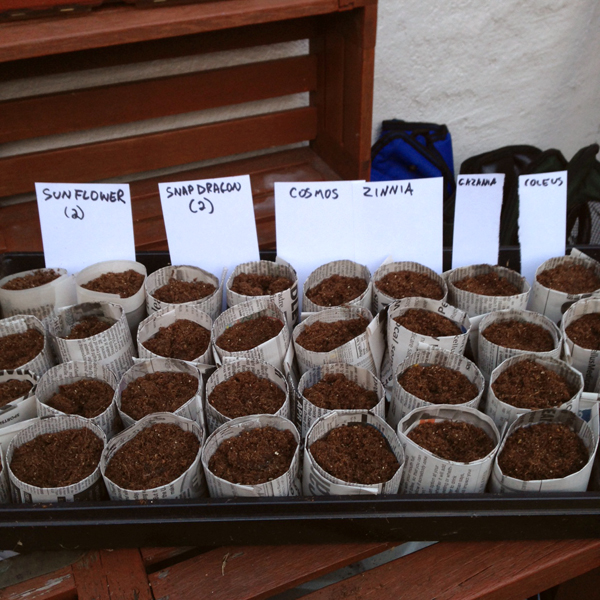 Here they are... all ready to go.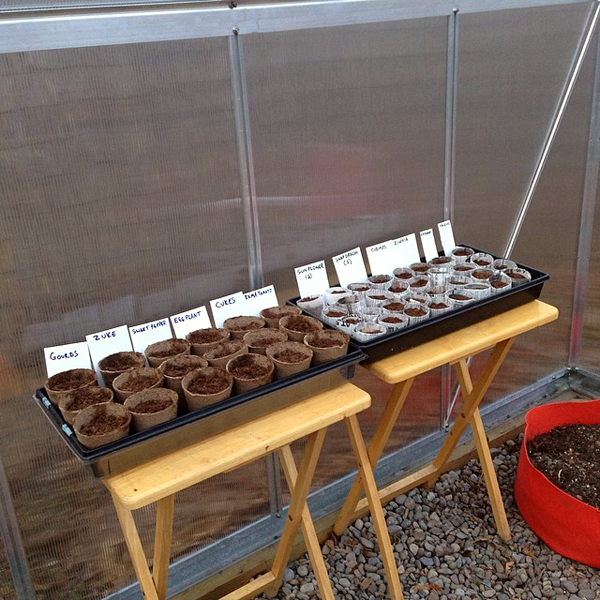 I stashed them all away in the toasty warm greenhouse. I also planted some posts of herbs. The garlic is already coming up in my garlic planter. Big plans for Garden 2014!