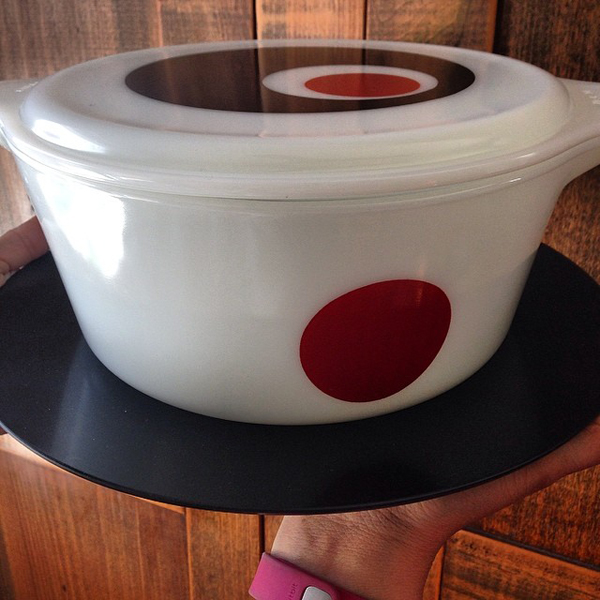 Today is my birthday and my mom got me an amazing surprise. She found a very rare 1974 Moon Deco Pyrex Casserole. It even has the black plate!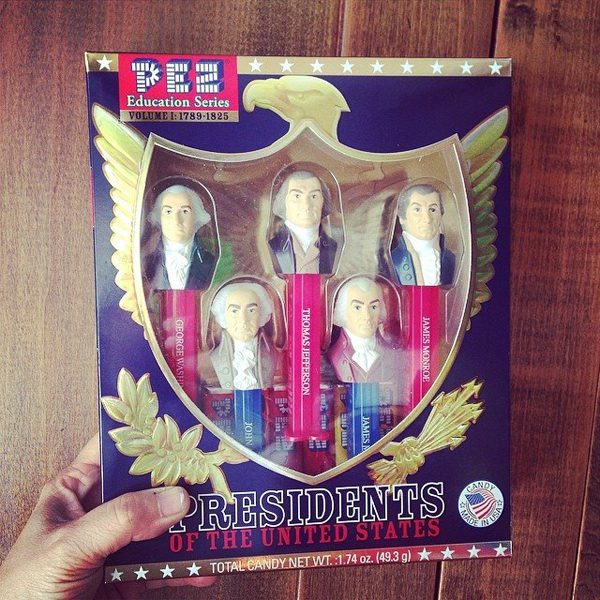 She also got me Prez PEZ!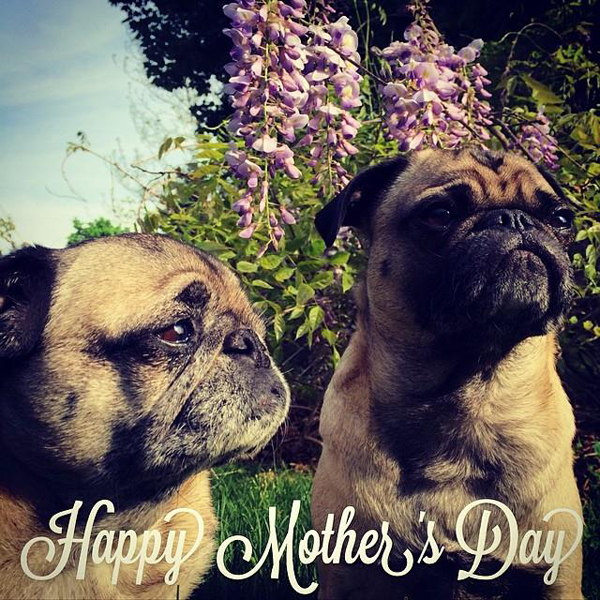 Happy Mother's Day to all the mums out there too. The pugs posed for this lovely shot for me.