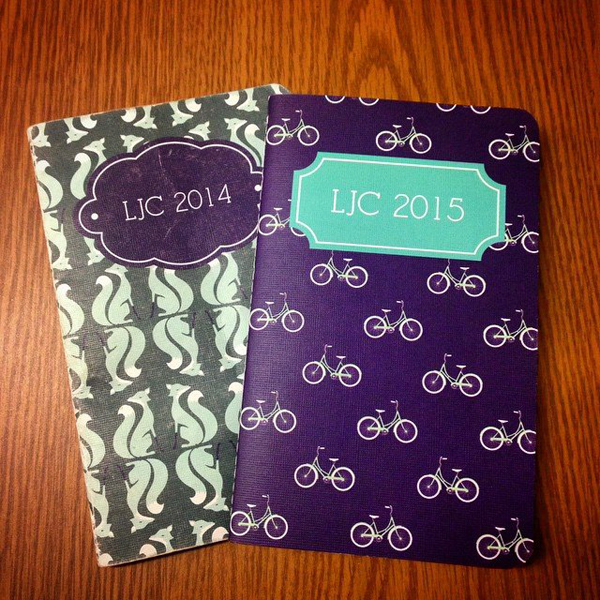 I spent years searching for the perfect planner... not too big, not too small... plenty of space for notes on the calendar, a space for making lists... I even restorted to trying to make my own.
I was so thrilled when I found the planners from May Designs. They were exactly what I was looking for. Except for one thing.
The calendar pages were Monday through Sunday. It totally threw me off. I kept marking Sunday appointments on Monday.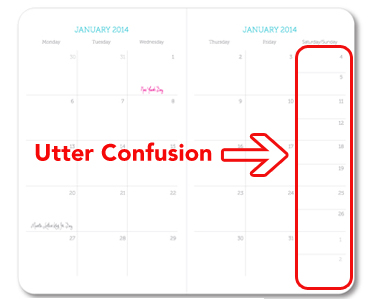 You would think I would be more used to it considering we use a Monday through Sunday calendar at the office... but no.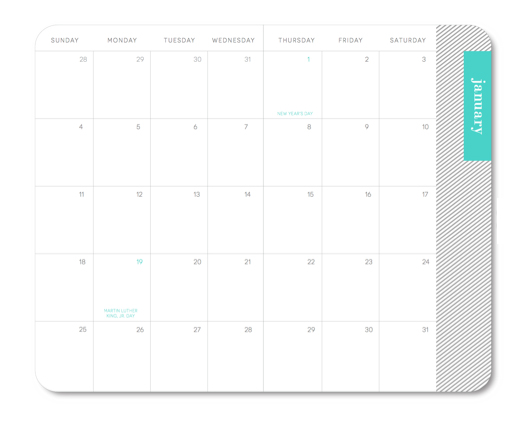 I started thinking about my 2015 calendar about a month ago. On a whim I tweeted May Designs mentioning how I wished there were a Sunday through Saturday verson of the planner. Moments later they tweeted me back telling me it was my lucky day! The new Sunday through Saturday planners came out just a couple weeks later.
After that the toughest thing was deciding on what pattern I wanted to choose.