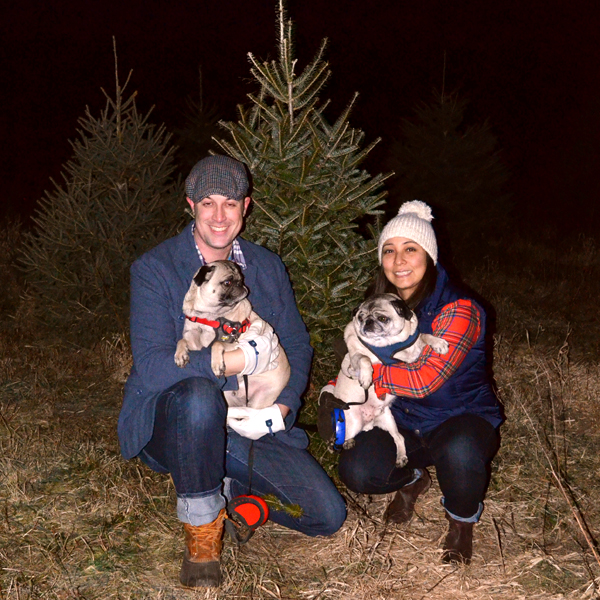 We went to Wilbert's tonight to get our Christmas tree. The pugs seemed indifferent.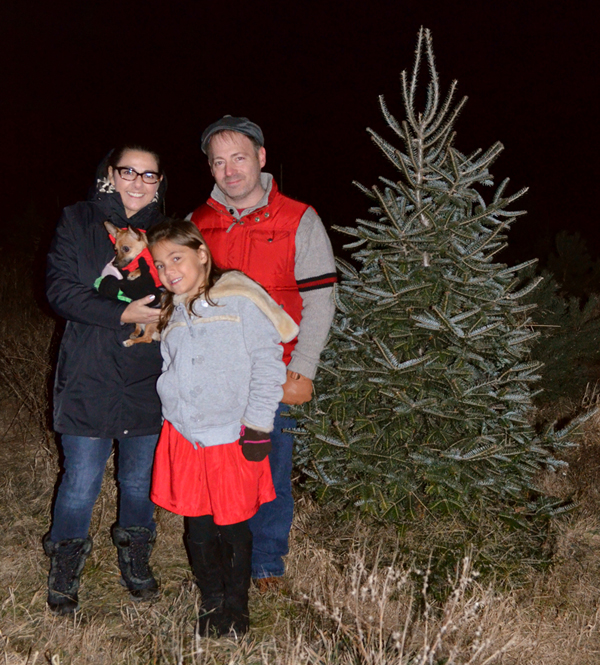 The Clarks joined us for our traditional tree hunt.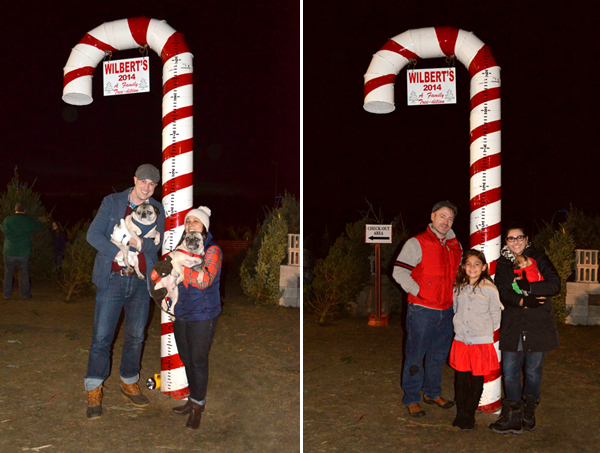 We were sure to get our pictures in front of the giant candy cane.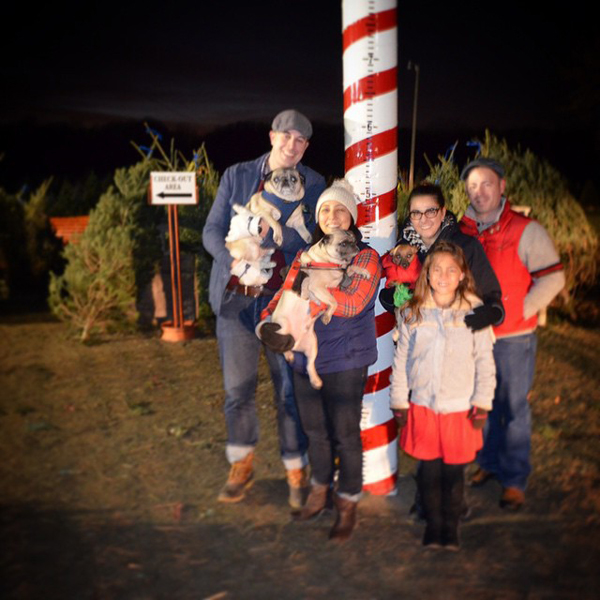 It was chilly out but it's always worth it.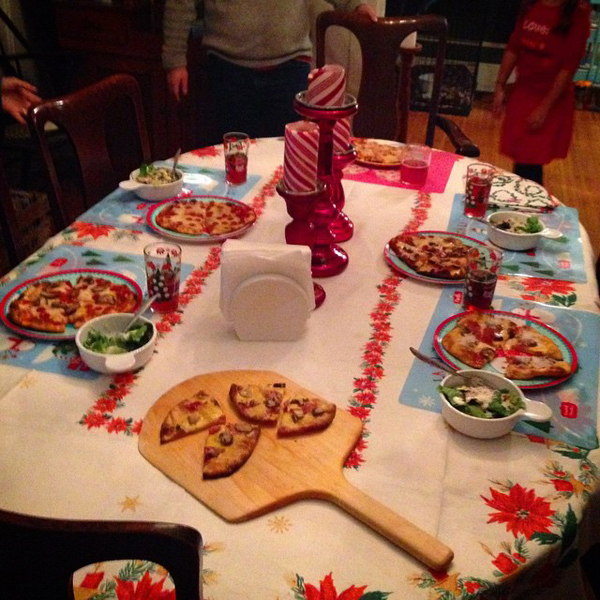 Afterwards we had naan bread pizza for dinner.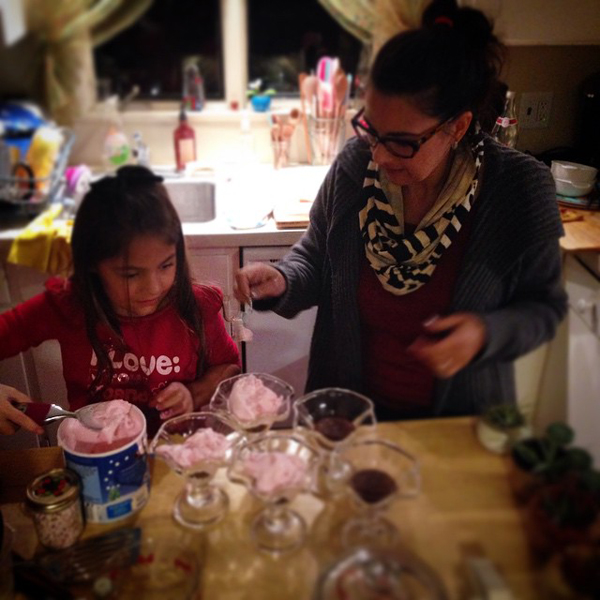 Production line for Christmas sundaes - brownie, peppermint ice cream, hot fudge, whipped cream, crush candy canes and a cherry.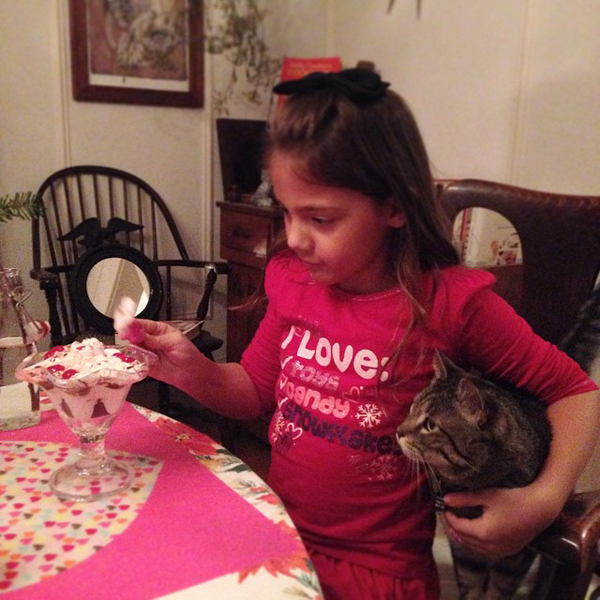 Stewie has a new best friend.