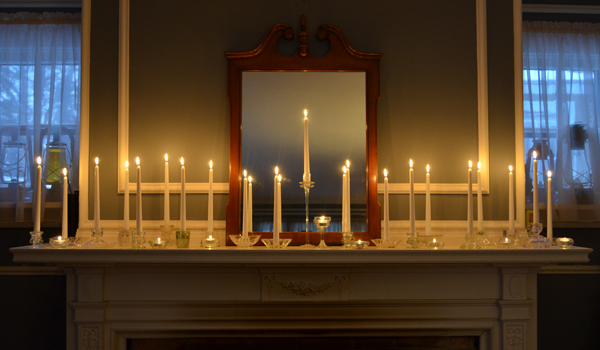 I very slowly took down our Christmas decorations. It was a bummer to take down the Christmas mantelscape so I created this New Year's mantelscape with lots of glass candle holders and white candles. Thank goodness for Dollar Tree 2 for $1 candles.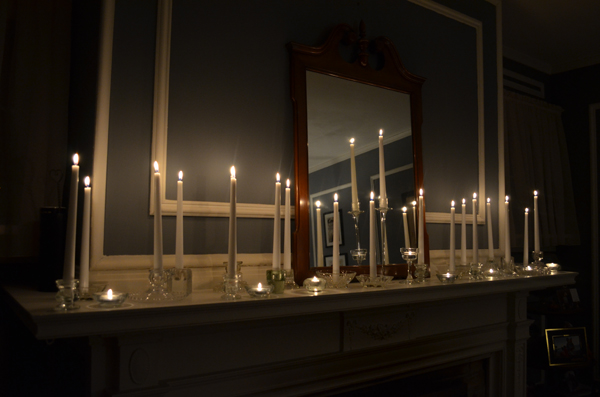 I love the effect when they are all lit.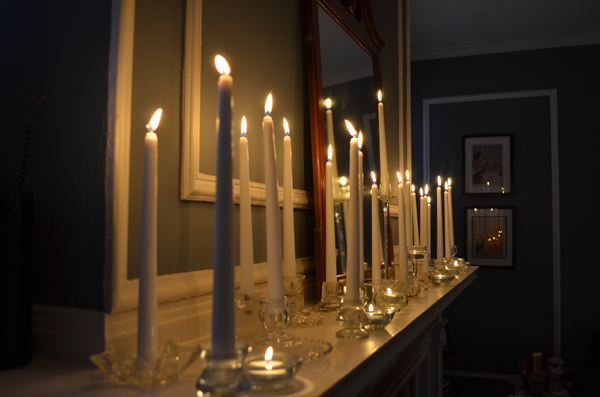 It takes awhile to light all of them!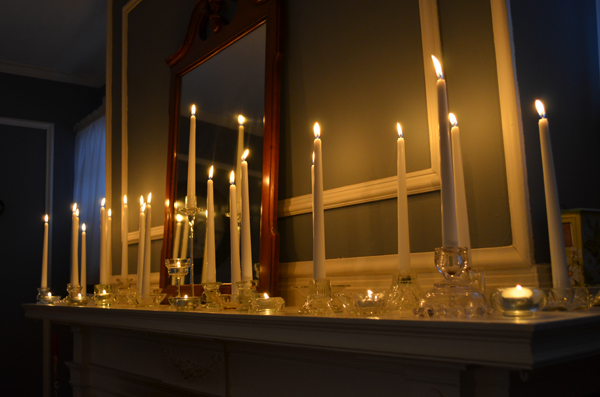 January glow.