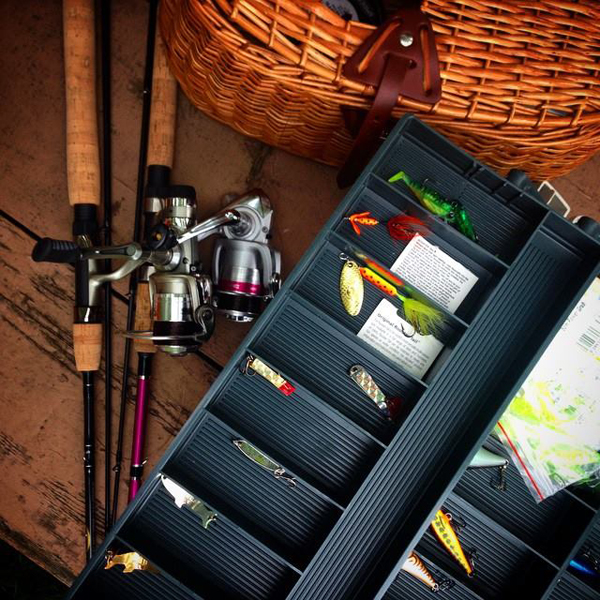 Last year I got Aaron a fishing pole and supplies for his birthday. I guess fishing is more fun with more than one because he got me a cute pink fishing pole so I could go with him.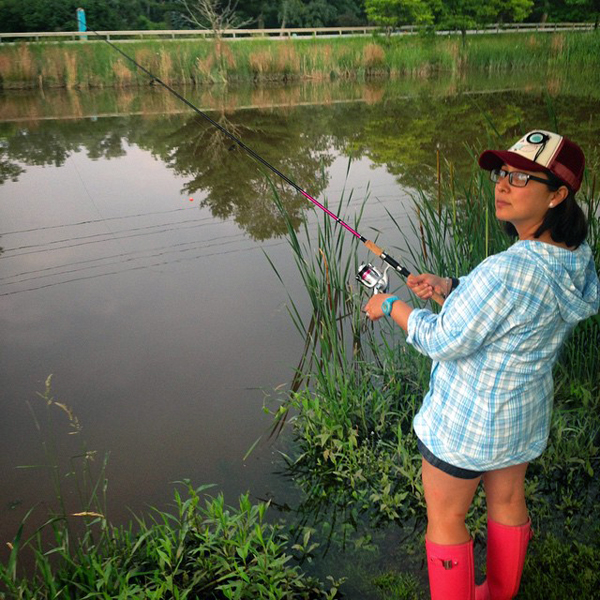 Today after work we packed a picnic supper and hit a couple fishing holes.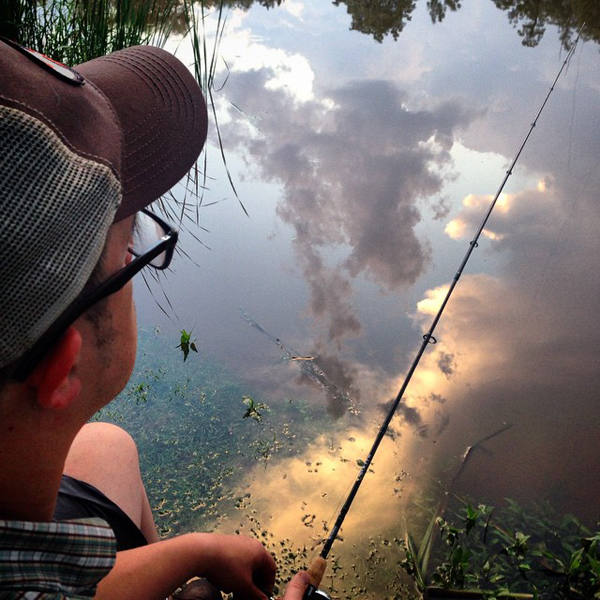 We didn't catch anything but doesn't this look like Aaron is fishing for clouds?