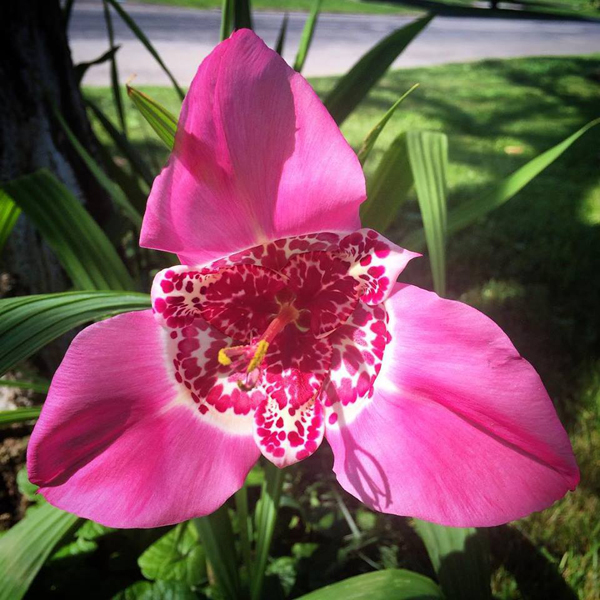 We planted a circle of bulbs around a tree... and then checked everyday to see what came up.
Suddenly this weekend a couple of the flowers popped out. We were amazed at what we saw. The blooms look like a cross between an orchid and a lily.
The flower is called a Tigridia Pavonia or also called Tiger Flower, Peacock Flower, Jockey's Cap Lily or Mexican Shell Flower.
One bloom only lasts a day. They bloom early in the morning and close around 5pm. Aaron jokes that they are timed exactly when we can't see them. As I pull into the driveway they say "Here she comes!" *plop*
They come in other shades of red, orange and yellow so now I want more!