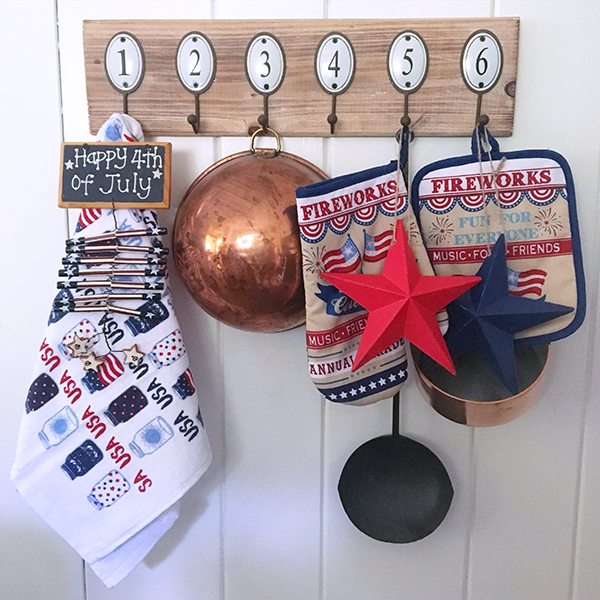 July is a weird month because I want to decorate for the Fourth of July but then I have to live with the stars and stripes for 27 days after the holiday is over. I do have some pretty cute decorations though.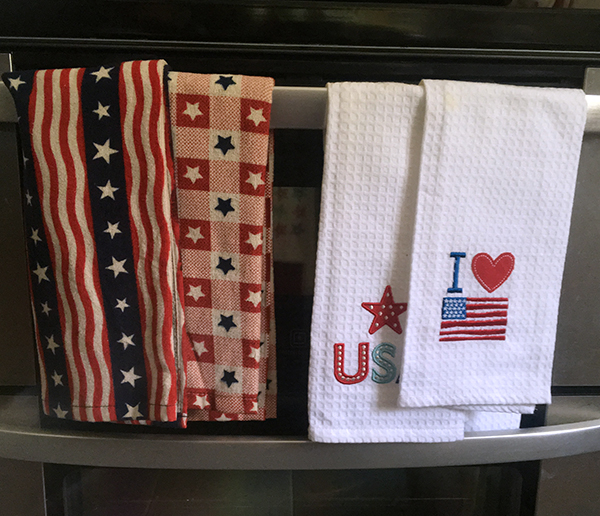 Red white and blue tea towels.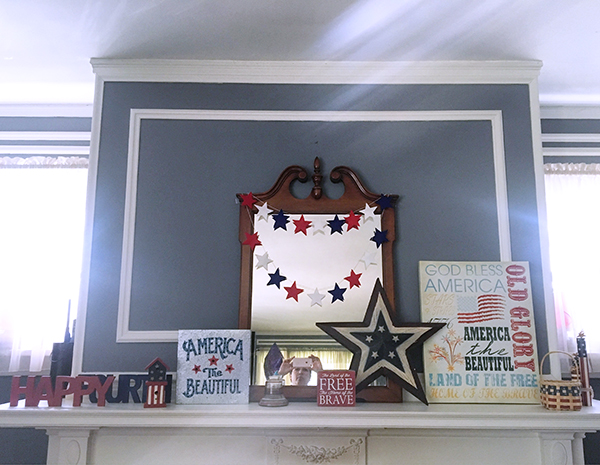 Very patriotic mantelscape. See my own photobomb?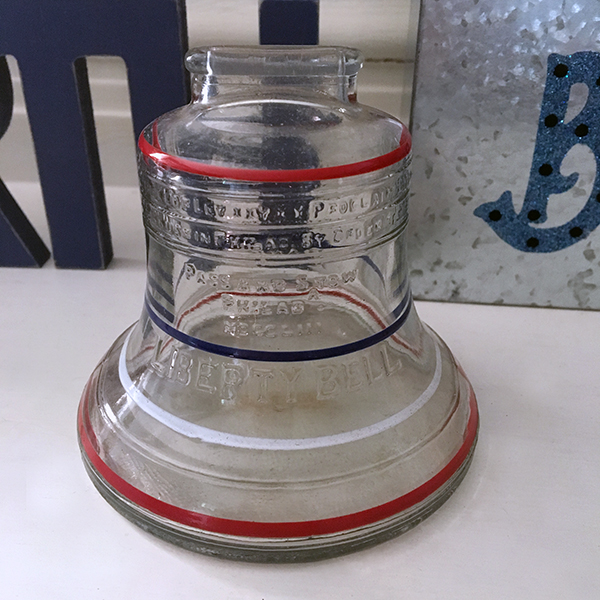 I love this little detail. I found this liberty bell bank at my Grandma's.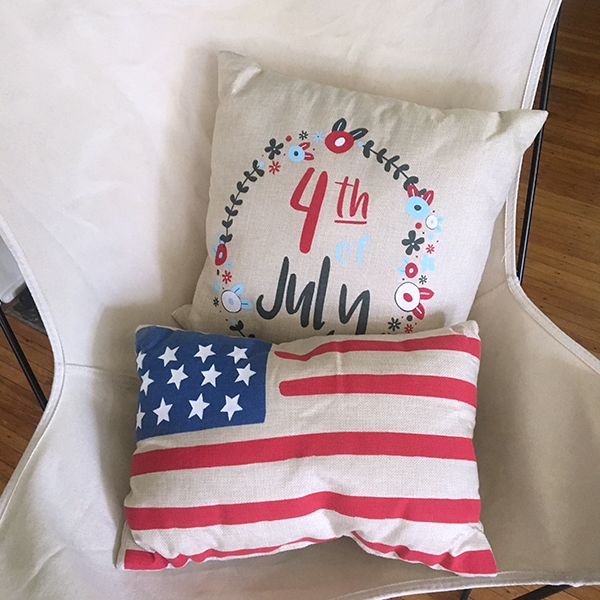 Not every holiday gets it's own pillows.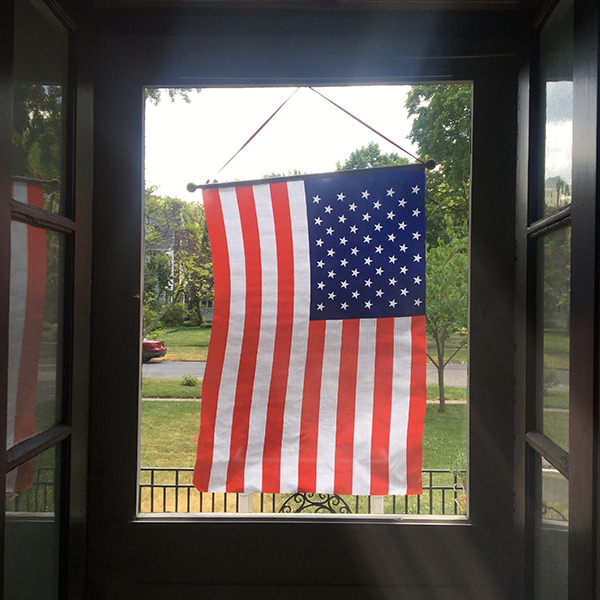 This looked cool for July Fourth but then I had to take it down. It kept getting twisted up and blown off.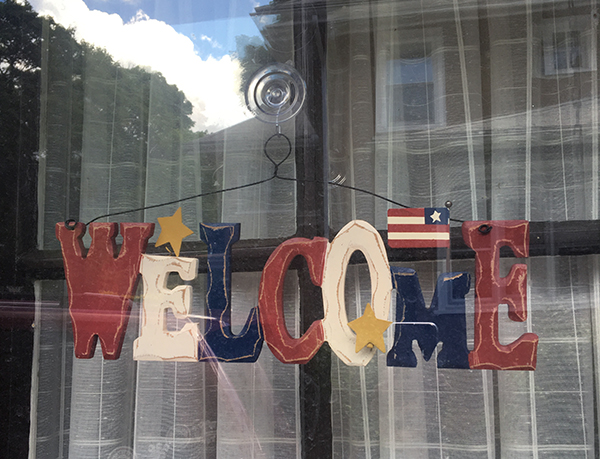 On the doors.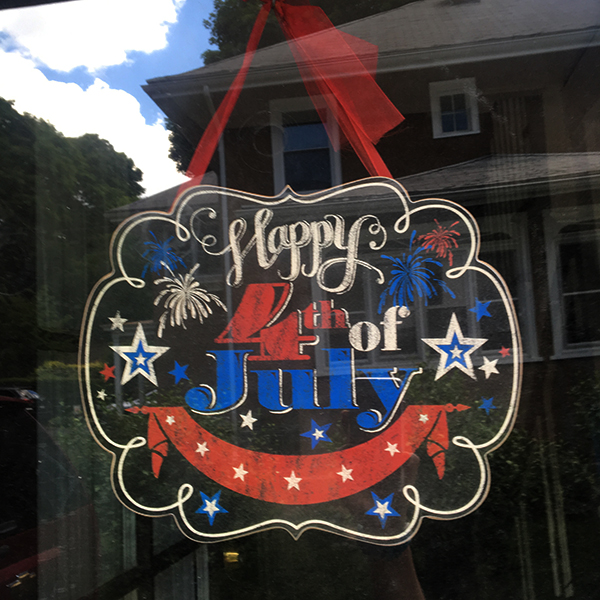 We will see how long I make it before I break down and switch to a summer beach theme.