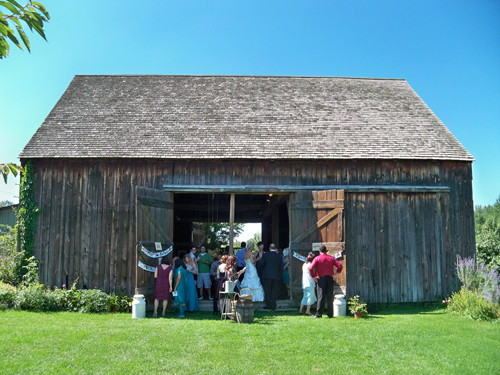 I went to the coolest wedding of my friends Beth and Lisa today. The ceremony was very traditional, but the reception was at an orchard in a barn!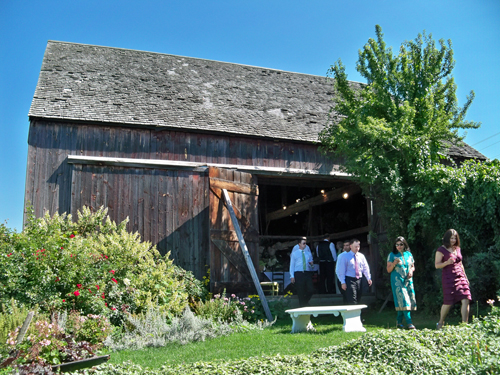 It was like a Martha Stewart Wedding - every five steps I was stopping to ooh and ahh.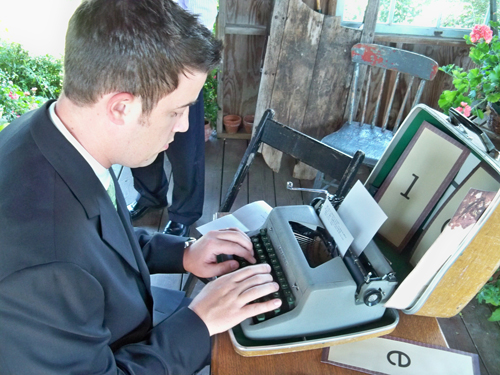 An old fashioned typewriter so you could type messages to the happy couple!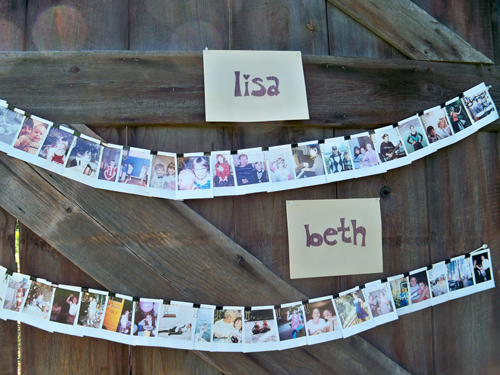 Photos of them since they were babies!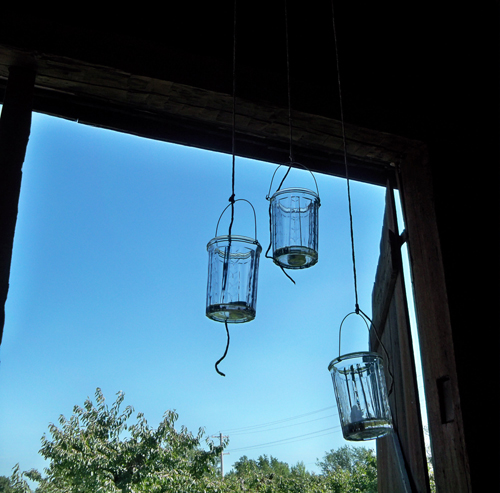 Candles in jars!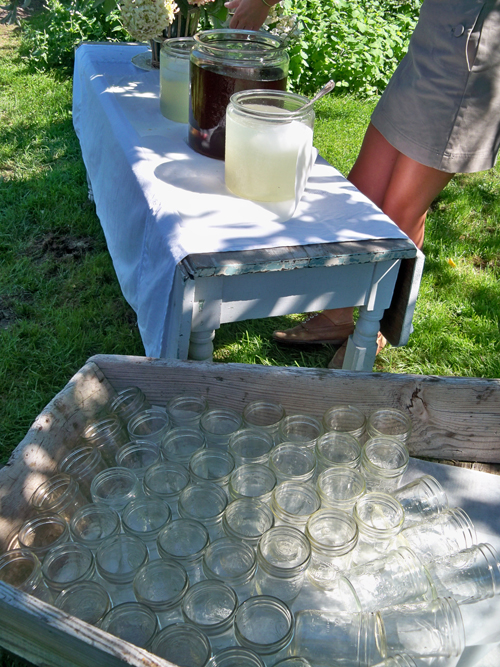 Lemonade and iced tea in jelly jars!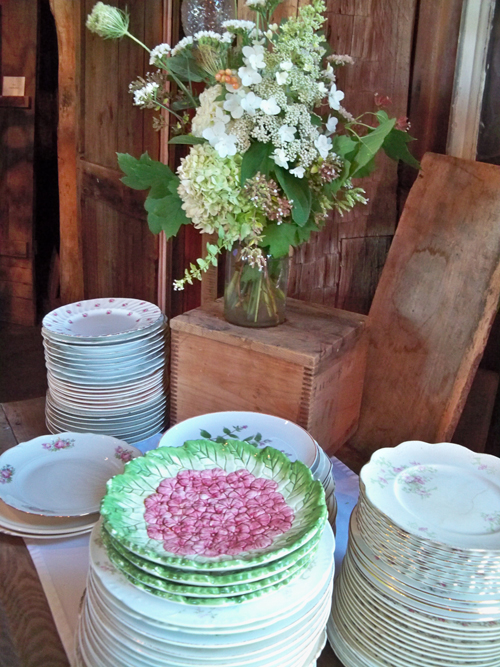 Mismatched china plates!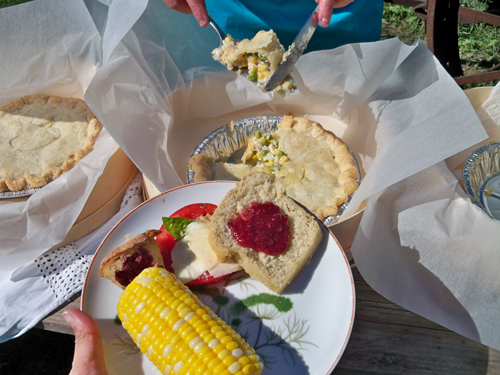 Corn on the cob and CHICKEN POT PIE! (chicken pot, chicken pot, chicken pot PIIIIIIIIIIIIE)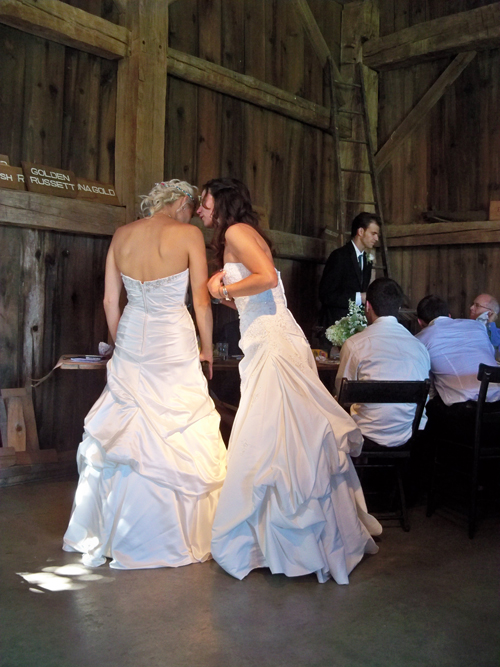 A quiet moment in the barn.