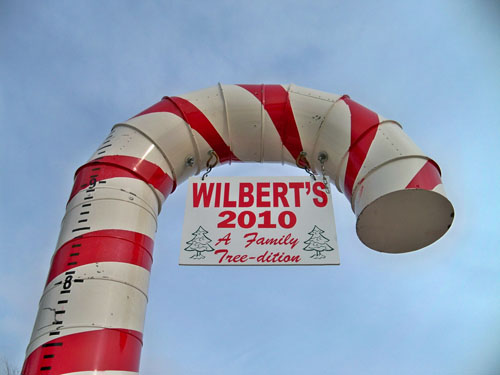 Yesterday was our annual trek to Wilbert's Tree Farm to get our Christmas tree.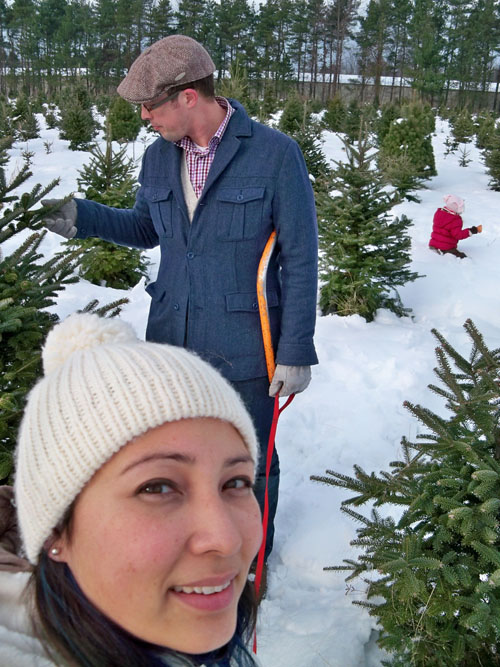 Aaron inspected a lot of trees before we picked one.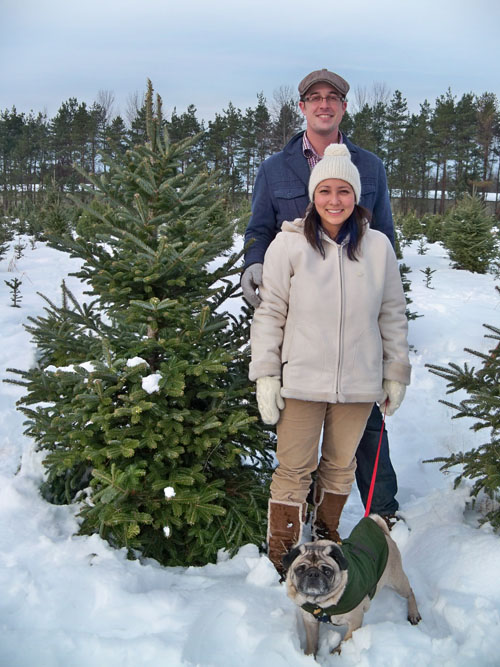 We found just the right tree.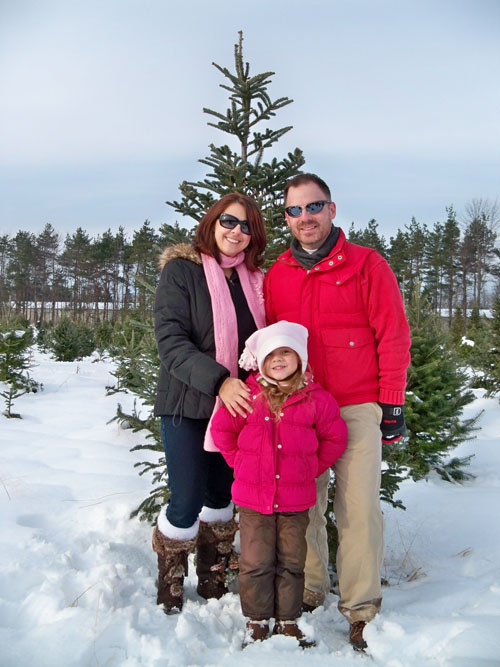 So did Chuck, Tina and Lauren.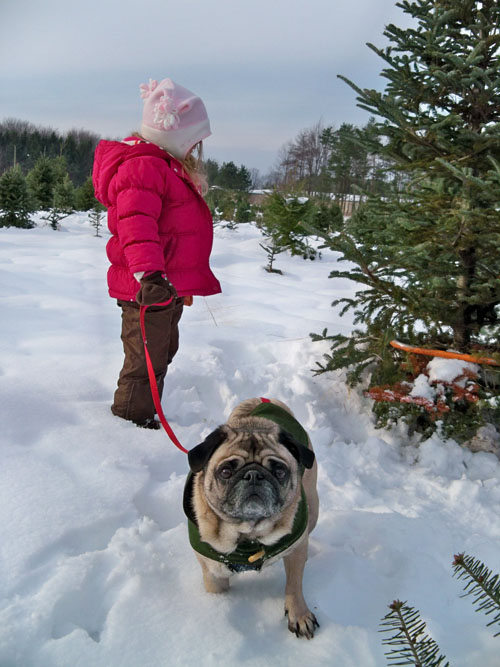 They are buddies.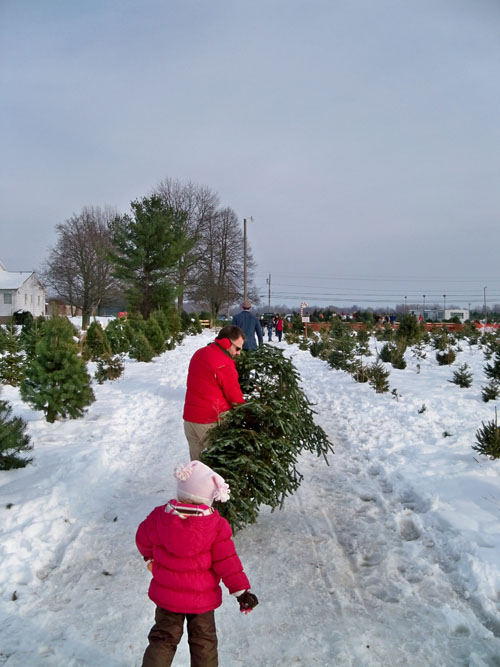 Heading back with our trees.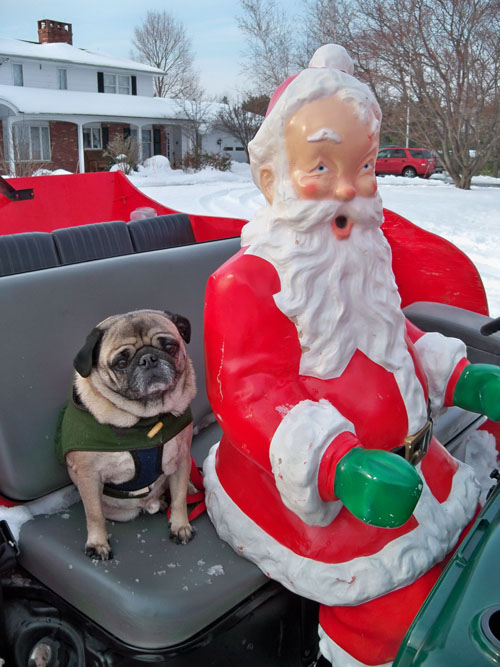 Oscar had to stop and chat with Santa.