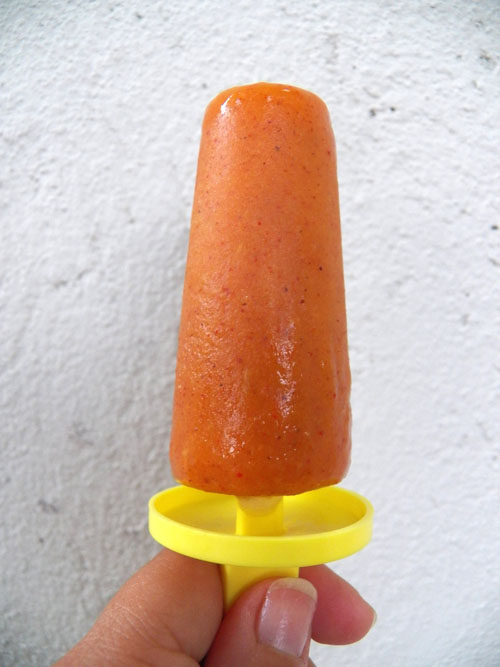 I was having the gals over for dinner and there was a Mexican theme. Since I am still on a popsicle kick, I decided to make Mango Lime Chile Popsicles.
I found this recipe at saveur.com but ended up using a tweeked version of this one.
Mango Lime Chile Popsicles
2 pureed mangos

1/4 cup water

3 juiced limes

3 tablespoons sugar

1 tsp salt

2 tsp chile powder

1/4 tsp cayenne pepper
Blend it all together and then freeze in popsicle molds.
They are pretty intense for a popsicle! They remind me of the candy my friend Kenn used to bring from Mexico.