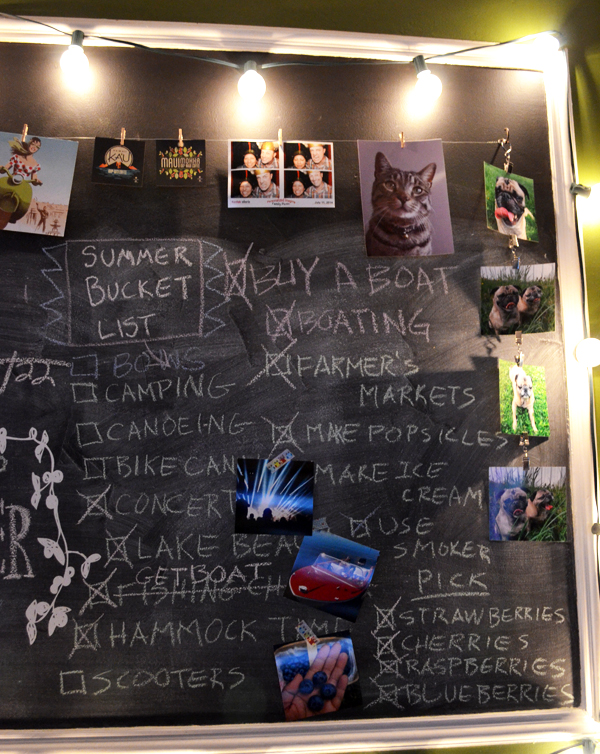 At the beginning of summer my friend Patricia told me she had started a summer bucket list. I thought that was a great idea. I love lists! I put ours on the foyer chalkboard so I could chart my progress everyday.
The result? I addd a few photos of our successes as we went along. We picked a LOT of fruit! Add in peaches as a bonus! I was a little bummed we didn't get out camping this supper but hey... we got a boat! Can't really complain about our summer!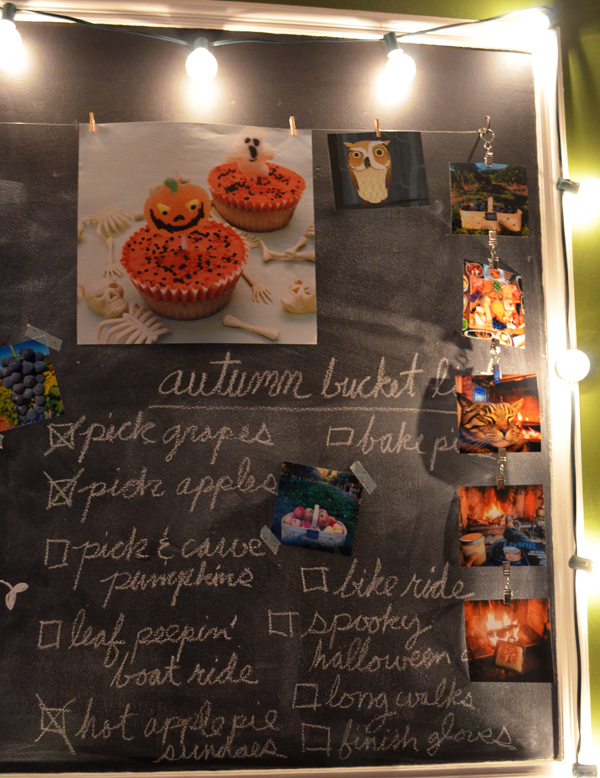 It went so well I started a fall bucket list.